Getting to the gym can be a little tricky with work, childcare, and other responsibilities. Here are some benefits to setting up a home gym, from DealDash.
Everyone knows that getting exercise and building muscle are two important parts of living a healthy life. So what exactly are the benefits of setting up a home gym for yourself? Here are some of the most common benefits of purchasing and using a home gym, from DealDash.
Save Time and Money
You will save money and time as you will not have to worry about going to a gym. Save money by not having to pay anything except for the initial investment of purchasing the home gym. Also, you will also not have to worry about taking a lot of time out of your schedule to workout. You can do it on your own time in the comfort of your home. You will also save money miscellaneous expenditures such as gas to get to the gym, new workout clothing, and buying drinks/snacks from the gym.
No Waiting in Line for Machines
You can also increase your productivity when working out as there will be no wait for the different equipment. When you work out at a gym you will have to worry about waiting in line for different equipment. At home, you can focus on each part of your workout, on your time, with no waiting involved. This means you will be able to get the most efficient workout possible. As an added bonus, you will never sit down on a machine that someone has not wiped down after using it.
Get the Family Healthy
You can also introduce a healthier lifestyle to your partner. You can teach them how to use the equipment that you have purchased. They can gain the benefits of using it as well. You would just need to coordinate workout times so that you would not have to spend time waiting to be able to workout. You can have friendly competitions to see who can ride the exercise bike longer, walk further on the treadmill, etc.
Win Home Gym Items on DealDash
What's better than buying your home gym equipment at the store? Winning it on DealDash, of course! DealDash has a huge array of exercise and fitness items that you can use to fill up your home gym. Check out some of the items at this link right here.
Thanks for Reading
These are really just a few of the beneficial reasons to getting home gym equipment or your home. You are going to find that by working out you will be helping not only you but your family as well enjoy happy and healthy long lives. And you will be able to accomplish all of this without having to leave the comfort of your home.  
Thanks so much for reading this DealDash article on getting a home gym. Don't forget to check back every day for new articles here. Also read our sister blog, DealDash Tips. We love to hear from our readers. Leave a comment below and let us know what your favorite family exercise activity is!
Do you need exercise items? Go check DealDash for health and sports items. DealDash has all of the things that you need. Visit DealDash now to see how much you can save. Have a great time on DealDash and happy bidding everyone!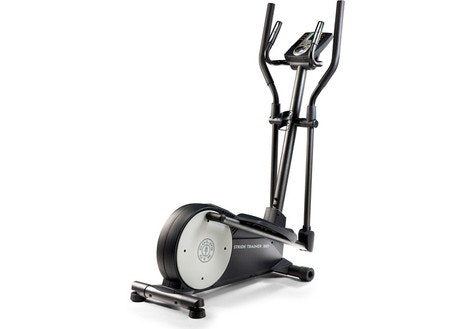 This sponsored DealDash blog article was written by Dawn E, a mother of 3 who loves DealDash. Dawn was compensated for writing this article. This blog is written by real DealDash customers. The opinions and advice shared here represent our customers' views and not those of the company. Read even more on DealDashTips.com, or on her own blog, DawnBlogtopus.