DealDash Budget Advice for 2023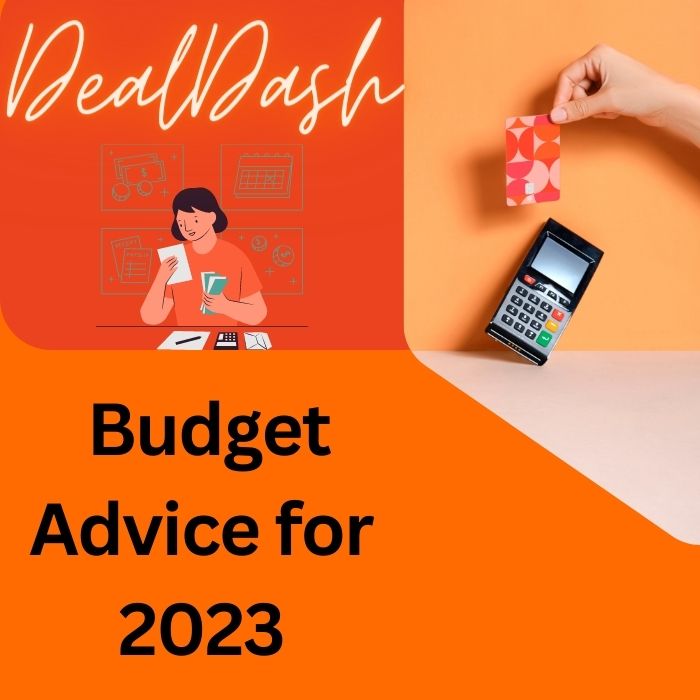 It seems like things in the stores just keep getting more and more expensive. Keep these ideas in mind to keep your budget in check this year.
These days, it can be hard to keep track of your financial situation. With the cost of living only increasing and the uncertain economic landscape, budgeting and planning are key. Thankfully, there are a few practical methods you can use to help keep your finances in check. Here's a look at some tips from DealDash to help keep your finances in check.
First Things First – Develop a Budget
Develop a budget. Start by developing a realistic budget that takes into account all of your income sources and expenses. This will give you an idea of exactly where you're spending money, so you can start making adjustments where necessary. Track your spending for a month and see if you're able to reduce any unnecessary expenses. Don't forget to factor in an emergency fund as well. Having a budget will also help you create a plan of action when it comes to DealDash bidding, so you can work out how much you're willing to spend on each auction.
Keep an Eye on Your Spending Habits
Track your spending habits. Knowing how much money you're spending and where it's going is essential for staying on top of your finances. Whether through apps or good old-fashioned pen and paper tracking, make sure to take note of everything from groceries to entertainment expenses so you know where your money is going each month. Analyzing your spending can also help you recognize areas where you may be able to cut back and save.
Watch Your Investment Portfolio
Keep an eye on investments. If you have stocks or other investments, monitor them regularly throughout the year and make adjustments when needed. This is one area where even small changes can have a big effect in the long run! Be sure to check in with an investment advisor if you need help understanding the ins and outs of the markets. Although this type of investing comes with risks, it can be a great way to grow your money over time.
If you are completely clueless about investments, you will want to do a lot of research before you speak to an investment advisor. Reading articles, watching videos, and paying close attention to the financial news should be your first step. Nerd Wallet has an excellent article to get you started. Check out this article for beginners as your first step.
Best for the Budget – Savings Are Important
Make sure to save some money too! It's easy to get caught up in focusing solely on day-to-day spending habits but don't forget about saving for both short-term goals such as vacations or unforeseen expenses as well as long-term dreams such as retirement or buying a home someday!
Save Some of the Budget for Fun – DealDash Can Help
Of course, it's important to leave some room in the budget for fun, too. And there's no better way to spend your "fun" budget than bidding and winning on DealDash. Not only is using DealDash fun, but you can also get great items for your home.
One of the newest items that I am really excited to win on DealDash is the qi charging station. You can charge up to 3 (qi enabled) items at once! Here are just a few items you can charge:
Apple and Android phones
Apple and Android watches
Earphones/Earpods
Apple Pencil/Stylus
Additionally, there are also USB A and USB C charging ports for wired charging.
Thanks for Reading
Keeping track of our finances can often feel like an uphill battle. However, with these practical tips, managing our money doesn't have to be so daunting! By setting up budgets, monitoring spending habits carefully, investing strategically, and saving, we can ensure that our financial health remains strong. Be sure to check out the newest items on DealDash such as the qi charging station. You'll be amazed at the newest technology. Thanks for reading, and happy bidding everyone!
This sponsored DealDash blog article was written by Dawn E, a mother of 3 who loves DealDash. Dawn was compensated for writing this article. Check out Dawn and her cats on Instagram! This blog is written by real DealDash customers. The opinions and advice shared here represent our customers' views and not those of the company.