DealDash Cooks Sides for Thanksgiving 2020
Do you enjoy the side dishes during Thanksgiving more than the main course? Here are some suggestions for delicious Thanksgiving sides, from DealDash.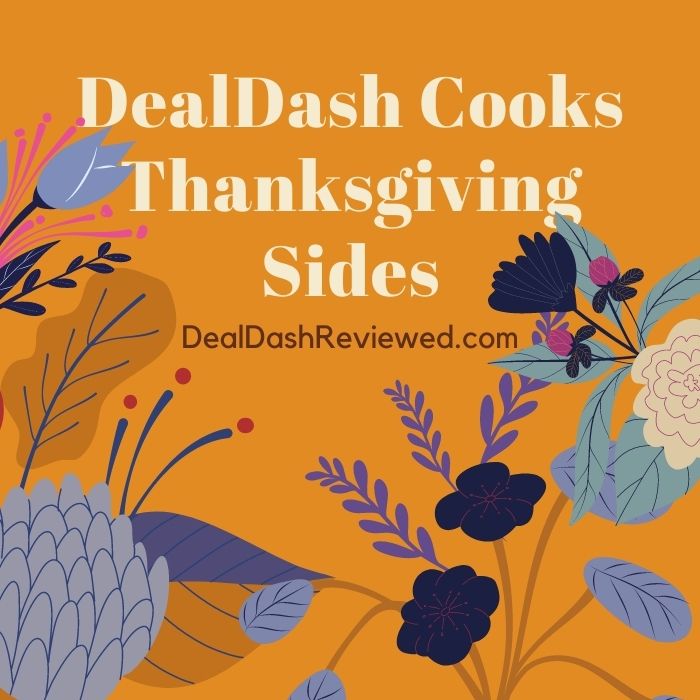 Let's just get it out of the way – Thanksgiving is probably going to look a lot different this year. Many people will skip traveling for Thanksgiving this year, money is tight for a lot of families, and lots of other reasons. For these reasons, you might decide not to make a big turkey this year, and just do a ham and some sides instead. Try a few of these Thanksgiving sides this year. Read on for information from DealDash.
Mac and Cheese
First up is mac and cheese! If there are going to be any kids at your Thanksgiving table this year, you need to make this delicious side dish. Don't worry, adults will love it, too! This recipe serves six people.
Ingredients:
2 -1/4 cups uncooked elbow macaroni
3 cups and 2 tablespoons shredded sharp cheddar cheese
1/2 cup and 1 tablespoon and 2 teaspoons grated Parmesan cheese
4-1/2 cups milk
6 tablespoons butter – separated into 2 equal portions
3 tablespoons and 2-1/4 teaspoons all-purpose flour
3/4 cup bread crumbs
1-1/2 pinches paprika
Directions:
Boil elbow macaroni for 8-10 minutes, drain, and set aside.
In a saucepan, melt 3 tablespoons of butter on medium heat. Gradually stir in flour to make a roux – you might not use all of the flour you have prepared. Next, add milk to roux slowly, stirring constantly. Stir in the cheeses, and cook over low heat until cheese is melted and the sauce starts to thicken. Put macaroni into a large casserole dish, and pour the sauce on tops of the macaroni. Stir well.
Melt the remaining 3 tablespoons of butter in a skillet over medium heat. Add breadcrumbs and brown them. Spread over the macaroni and cheese to cover. Sprinkle with a dash of paprika.
Bake at 350 degrees F (175 degrees C) for 30 minutes. Serve immediately for best results.
Cranberry Sauce
Next, cranberry sauce is served as a Thanksgiving side at most tables. This recipe is quick, easy, and has 10 servings.
Ingredients:
¾ cup sugar
½ cup orange juice
½ cup water
12 oz fresh cranberries (washed thoroughly)
dash of salt
1 cinnamon stick
1 piece of orange peel (washed thoroughly)
Directions:
Combine the sugar, orange juice, and water into a large saucepan over medium heat. Stir.
Add the remaining ingredients.
Stir often, and bring all ingredients to a simmer using medium heat.
Continue cooking for 10 minutes. Don't be alarmed, the cranberries will burst. If all of the cranberries burst before 10 minutes, you can turn off the heat, but continue stirring.
Let cool for an hour before refrigeration. This cranberry sauce can be made 48 hours in advance for optimal taste and texture.
DealDash Has Kitchen Supplies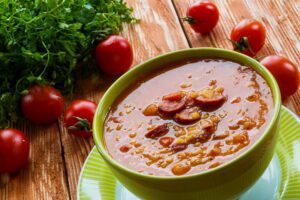 I hope you enjoyed these two Thanksgiving side recipes for Thanksgiving. Definitely want to make a big turkey this year? The folks over at Tastes Better From Scratch has a delicious turkey recipe for you to try.
If you need any new kitchen supplies to cook your Thanksgiving sides this year, DealDash has the tools you need for the kitchen. If you need a stand mixer, pots & pans, or chef knives, visit DealDash for kitchen supplies.
Thanks for Reading
Thanks so much for checking out this article on Thanksgiving sides. Do you need kitchen tools? You will find chef knives, pots and pans, food processors, and more on DealDash. Have a great time and happy bidding everyone!
This sponsored DealDash blog article was written by Dawn E, a mother of 3 who loves DealDash. Dawn was compensated for writing this article. Check out Dawn and her cats on Instagram! This blog is written by real DealDash customers. The opinions and advice shared here represent our customers' views and not those of the company.