DealDash Guide to Creating a Cozy Fall-Inspired Home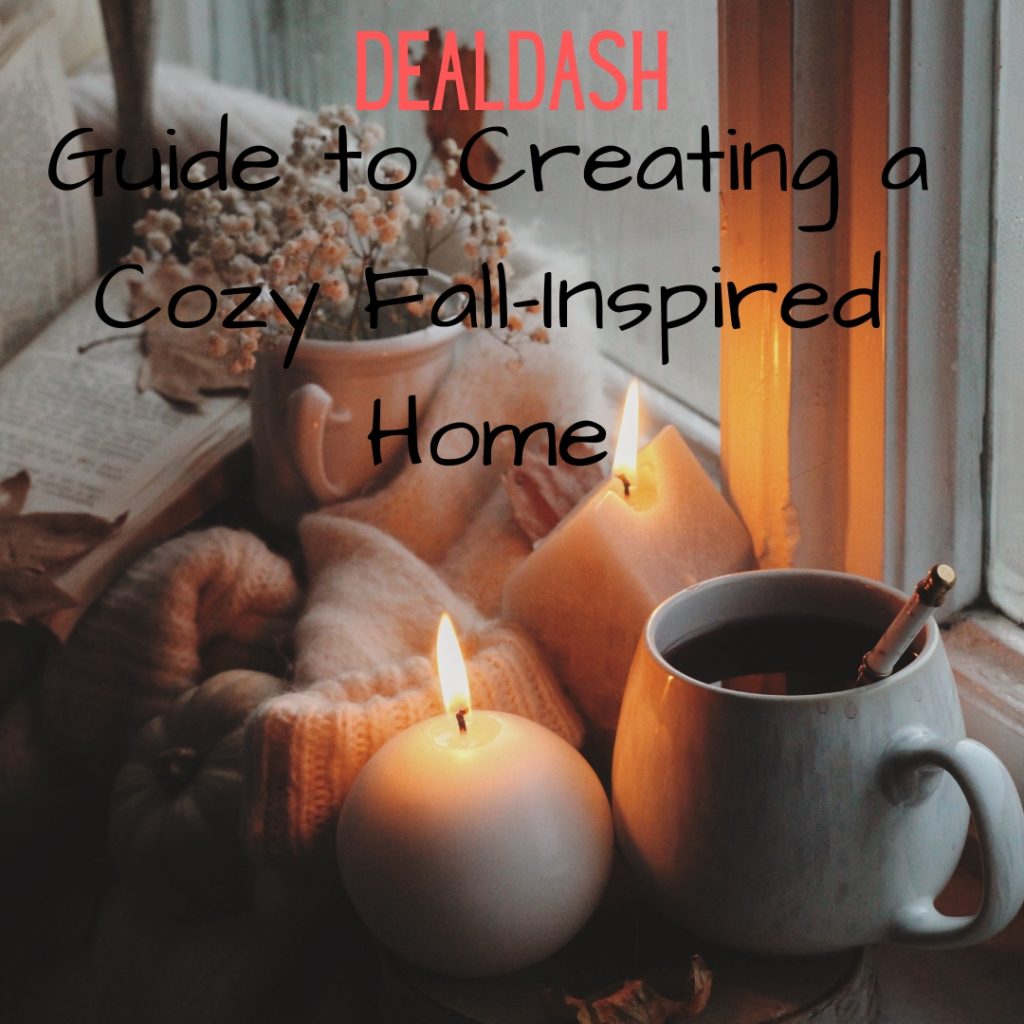 Fall is my absolute favorite season, I love to embrace the cozy! From sweaters to pumpkin spice, I love everything fall.
As September arrives and the leaves begin to change color, many of us find ourselves yearning for the comforting embrace of fall. There's something deeply satisfying about sipping on a hot apple cider while wrapped in a chunky knit blanket. So, how do you channel this cozy atmosphere into your home without breaking the bank? Read on for simple, beginner-friendly tips to transform your living space into a fall-inspired sanctuary, from DealDash.
Incorporate Textures and Layers
Start by adding texture and layers to your home. Think plush throw blankets, velvety cushions, and woven rugs. The juxtaposition of different materials adds depth to your room(s) and invites you to snuggle up. You don't have to splurge on high-end items; even budget-friendly options can elevate the coziness of your home. Take a peek at a few magazines. At this time of year, you will find tons of examples of cozy fall items everywhere. Check out the HGTV website for some great fall decor ideas.
Earthy Tones and Warm Colors
Fall is synonymous with a palette of warm earth tones. Consider adding accent pieces in shades of burnt orange, deep red, or mustard yellow. These can be in the form of pillowcases, table runners, or even wall art. The warm colors mimic the outdoor scenery and make your home feel in tune with the season.
Natural Elements
Incorporate natural elements like wood, dried flowers, and gourds into your décor. You can easily DIY centerpieces with pinecones and acorns. Place them in a wooden bowl or a glass vase to create a simple yet effective focal point. You can pick up a few gourds from the supermarket or cinnamon-scented pinecones from the craft store.
Scents and Atmosphere
A scent is a powerful tool for setting the fall mood. Stock up on candles or essential oils that exude the fragrance of fall—think cinnamon, vanilla, and pumpkin spice. The warm glow of candlelight also adds to the ambiance, casting shadows that dance on the walls and bring life to the room.
DealDash Has Cozy Fall Staples for the Home
Now that you have an idea what your perfect fall abode would look (and smell!) like, it's time to go shopping. The great news is that DealDash has tons of items that are perfect for your cozy autumn decor plan. When you visit DealDash, you will find things like candles, pendant lights (for that autumn glow!), and lots of other home decor.
Thanks for Reading
Fall is the season of coziness, a time when we naturally seek comfort and warmth. Luckily, you don't need to be an interior design expert to transform your living space into an autumn haven. You can easily make your home fall-ready by incorporating textures, playing with a warm color palette, bringing in natural elements, and focusing on scents and thematic touches. So grab that pumpkin-spiced latte, light a cinnamon candle, and embrace the beauty and coziness of the season right in the comfort of your own home. Let DealDash add to your coziness by bidding on fall decor such as candles and cozy blankets. Thanks so much for reading, and happy bidding everyone!
This sponsored DealDash blog article was written by Dawn E, a mother of 3 who loves DealDash. Dawn was compensated for writing this article. Check out Dawn and her cats on Instagram! This blog is written by real DealDash customers. The opinions and advice shared here represent our customers' views and not those of the company.