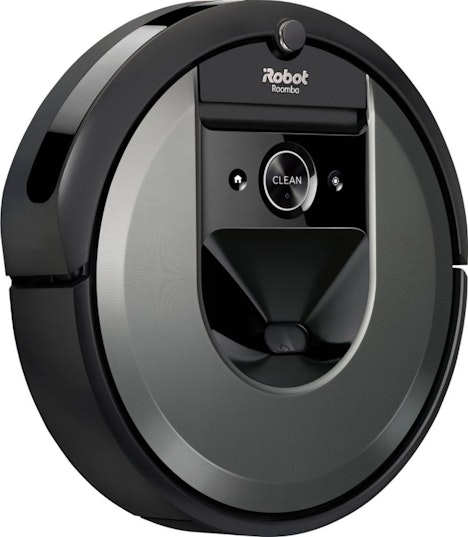 Robotic vacuums are a must if you have pets that shed or kids who drop crumbs. Read on for some tips to get the best use out of your robotic vacuum.
Using a robotic vacuum is a growing craze. To be honest, it makes you feel like you're accomplishing so much more. It's one less chore that you have to do, and it's a beautiful thing to not have to carry your vacuum around. Unfortunately, what they don't tell you is that you still have some work to do. Read on for some tips and information from DealDash regarding robotic vacuums.
Finding the Right Spot
The first thing you have to consider where you're going to put your base. The vacuum will consistently return to its base to empty out whatever it was able to suck up from the floor. This is also where the charge will take place. It's important to be sure that there is nothing preventing it from getting back into the base. You also want to be sure that it's not in a very high traffic area where the vacuum will be stepped on. Also, you will need a plug to charge it, so that will also influence your decision of where your robot calls "home".
Try to Keep the Room Tidy
Secondly, I know it seems counter-productive, but you have to clean the room that the vacuum is going to be working in. Most vacuums can't handle any type of bumps or blocks as they work through a room. That means that you can't have anything on the floor, or your vacuum will run into problems. Make sure that there aren't any blankets, toys, or cords thrown about. A robotic vacuum can work around things like furniture because they're too heavy for the vacuum to move. When it comes to something like a wire or blanket, the vacuums struggle to get over them. Or worse, can suck them into their motors and need to be rescued.
Think About Timing
Also, timing is important when you get your new vacuum. The newer models are much quieter than the first models that came out, but they still make some noise. It's probably not ideal to have the vacuum run in the middle of the night. Try to set a time that isn't going to make you stop what you're doing, but also keep in mind that it should be a time that you're awake and can handle a little extra noise. Personally, I have mine set to clean at 10AM every morning. It takes him about an hour, so he is done long before my youngest takes a nap after lunch.
DealDash Has Robotic Vacuums
Finally, robotic vacuums aren't just for the wealthy! DealDash has them available for bid quite often. You can find the newest and best models with all of the extras on DealDash. Click here to see what's coming up soon. Remember, if you are planning on buying a robotic vacuum anyway, you should try to win one on DealDash. If you don't win you can purchase it for the retail price shown on the auction, and you will receive all of the bids back that you used trying to win it. You will also get free shipping!
Thanks for Reading
Thanks so much for reading this DealDash article on robotic vacuums. Follow these suggestions and you and your new robotic vacuum friend will have an easy time together. Don't forget to check back every day for new articles here.
Do you need a new robotic vacuum? Go check DealDash for cleaning items for the home. DealDash has all of the things that you need. Visit now to see how much you can save. Have a great time on DealDash and happy bidding everyone! 
This sponsored DealDash blog article was written by Dawn E, a mother of 3 who loves DealDash. Dawn was compensated for writing this article. This blog is written by real DealDash customers. The opinions and advice shared here represent our customers' views and not those of the company.