Cruising With DealDash – Travel Tips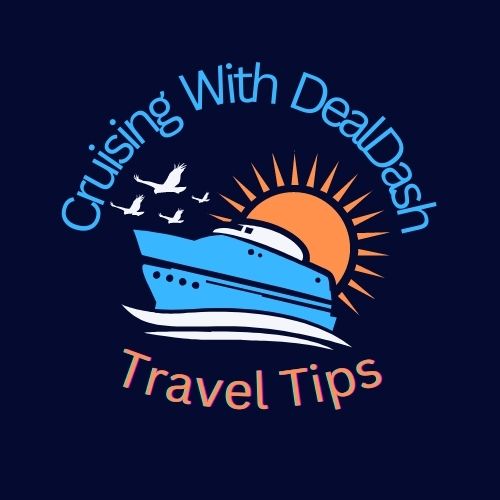 Everyone loves to take a vacation. For your next trip, try my favorite – a cruise!
Reasons You Should Try Cruising
A cruise is the best vacation for those who want to see multiple destinations without all the hassle. You can sit back and relax on your mode of transportation while you take in the scenery and let someone else worry about the ride. This type of vacation is also great for people who enjoy being on the water. Cruising offers a variety of activities, including swimming, sunbathing, viewing aquatic life, and more. In addition, most cruises offer a wide range of dining options, so you're sure to find something to your taste. With so much to do and see, it's no wonder cruising is one of the most popular vacation choices for travelers today.
How to find the best cruise deals (Try DealDash!)
DealDash offers a whole new way to get the best deals on cruises. You will now find vouchers on DealDash to take the cruise of your dreams, simply by being the highest bidder. Bidding on a cruise voucher on DealDash is the perfect opportunity for someone who is 100% planning on taking a cruise. This is because if you aren't the highest bidder and don't win the voucher, you can still pay the Buy It Now (BIN) price that's listed on the auction, and still receive the voucher. Once you have paid the BIN price, you will receive all of the bids back that you placed in the auction to use again. This is an amazing opportunity to score a deal on your dream cruise. But how do you make sure you get the best deal possible?
Here are a few tips:
– First, do your research. Know what kind of cruise you want and what the going rate is. This will help you gauge how high you should bid.
– Second, start bidding early. Once the auction price hits $5, there are no more bidders allowed in most auctions. This is called the "No Jumper" policy.
– Third, don't get caught up in the excitement of the auction. Remember, this is just like any other auction – if you get caught up in the bidding wars, you may end up paying more than you originally intended.
With these tips in mind, head to DealDash and start searching for your dream cruise today!
What to do before Cruising
Planning a cruise can be an exciting adventure, but it's important to be prepared before setting sail. Here are a few things to keep in mind before booking your trip.
First, research the different cruise lines and find one that best suits your needs. Consider the type of ship, the itinerary, and the price. It's also important to read reviews from other travelers to get an idea of what to expect.
Next, book your cabin early. This will ensure that you get the room you want and avoid any last-minute surprises. Be sure to also check the cancellation policy in case you need to change your plans.
Finally, familiarize yourself with the city where your cruise will depart from. This way, you'll know how to get to the port and find your way around when you arrive. By doing a little bit of planning ahead, you can ensure that your cruise is smooth sailing from start to finish.
Be sure to visit the site Eat, Sleep, Cruise for more cruising tips.
Thanks for Reading
If you follow the tips in this blog post, you are sure to find the best deals on cruises and have an amazing time on your trip. You can start by looking for early booking discounts and look for last minute deals if you are flexible. There are also a few things that you should do before, during, and after your cruise to make sure that you have the best experience possible. Now is the time to bid on a cruise and take advantage of all the great deals that are available. Visit DealDash and start bidding on your dream cruise. Thanks so much for reading, have a great day, and happy bidding everyone!
This sponsored DealDash blog article was written by Dawn E, a mother of 3 who loves DealDash. Dawn was compensated for writing this article. Check out Dawn and her cats on Instagram! This blog is written by real DealDash customers. The opinions and advice shared here represent our customers' views and not those of the company.