DealDash Beats the Winter Blues on a Budget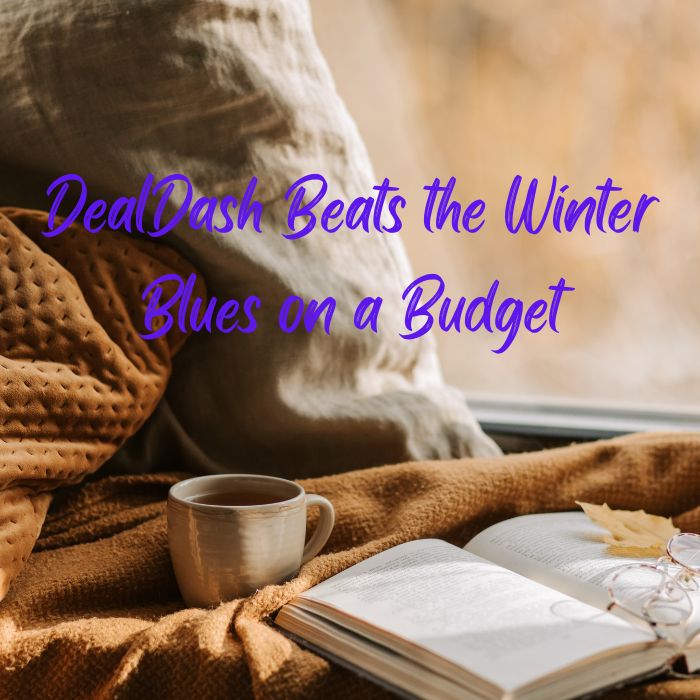 If you're stuck in the house on a snow day, you might start feeling a bit stir-crazy. Don't worry, DealDash is here to help!
It's no secret that the winter months can be difficult for many. With shorter days, chilly temperatures, and lots of rain or snow, getting outside to enjoy the fresh air isn't always an option. But, just because it's cold outside doesn't mean you can't find ways to beat the winter blues – even on a budget! Here are some tips for staying active, socializing, and having fun without spending a lot of money. Read on for some helpful suggestions from DealDash.
Indoor Activities Can Help with Winter Blues
Just because you're stuck inside doesn't mean you can't have fun! There are plenty of activities you can do indoors that don't cost much money. Baking and cooking together is an excellent bonding experience while also being stimulating and enjoyable. Painting, drawing, or crafting with friends or family is another great way to let loose your creativity while bonding with others. If you seek out physical activity, there are numerous free exercise classes offered online so you can still get that endorphin rush in these colder months.
Enjoy Free Entertainment
Take advantage of all of the free resources available to you. Borrow books from your local library, watch free educational videos on YouTube, or stream older movies through websites like Public Domain Movies. This may just be what the doctor ordered to lift your spirits during those long winter days. There are plenty more websites offering free music downloads and podcasts.
Volunteer Your Time to Beat Winter Blues
Volunteering your time not only gives back to others but helps boost our own morale too! Participate in community events such as soup kitchens or clothing drives. Or, find something closer to home like helping out at a local elementary school after classes have been dismissed for the day. Volunteering allows us to tap into our reserves of compassion as well as fulfill our desire for meaningful social interaction at the same time. It's definitely worth looking into for anyone looking for ways to fight off those winter blues.
Utilize Subscription Services
It's easy enough nowadays to find subscription services tailored towards inexpensive entertainment options such as movie streaming services like Netflix and Hulu; music streaming options like Pandora and Spotify; craft boxes like KiwiCrate; meal delivery kits such as HelloFresh; even video game rental services like Gamefly – which make it possible to save tons of cash while still enjoying all kinds of interactive media that will help keep your heart warm throughout those colder months!
Beat the Winter Blues – Bid on DealDash!
Bidding on DealDash is a great way to keep yourself entertained, no matter what the season. DealDash is the best bidding site for everything you need to beat the winter blues. You can bid on items to stay cozy like comforters and pillows. You can also bid on items to keep you entertained like video game systems and computers. Plus, all of DealDash's auctions are entertaining and fun – it's a great way to while away those long winter evenings in front of the fireplace.
Thanks for Reading
While winter brings shorter days and fewer outdoor opportunities, cold weather doesn't have to dampen everyone's spirits. Also, there's no need to break the budget when it comes time for finding ways to beat those winter blues. With some creativity and effort, this season can be just as vibrant and enjoyable as any other with no shortage of low-cost opportunities available both indoors and outdoors depending on the type of activity desired. If you want to stay at home and be cozy, be sure to check DealDash for items such as comforters, candles, robes, and more. Save money while you're at it with their amazing promotions! Whatever your preference may be, winter can still be a fun time for everyone when the right resources are discovered. Enjoy the season, thanks for reading, and happy bidding everyone!
This sponsored DealDash blog article was written by Dawn E, a mother of 3 who loves DealDash. Dawn was compensated for writing this article. Check out Dawn and her cats on Instagram! This blog is written by real DealDash customers. The opinions and advice shared here represent our customers' views and not those of the company.