DealDash Valentine's Day Ideas You Will Love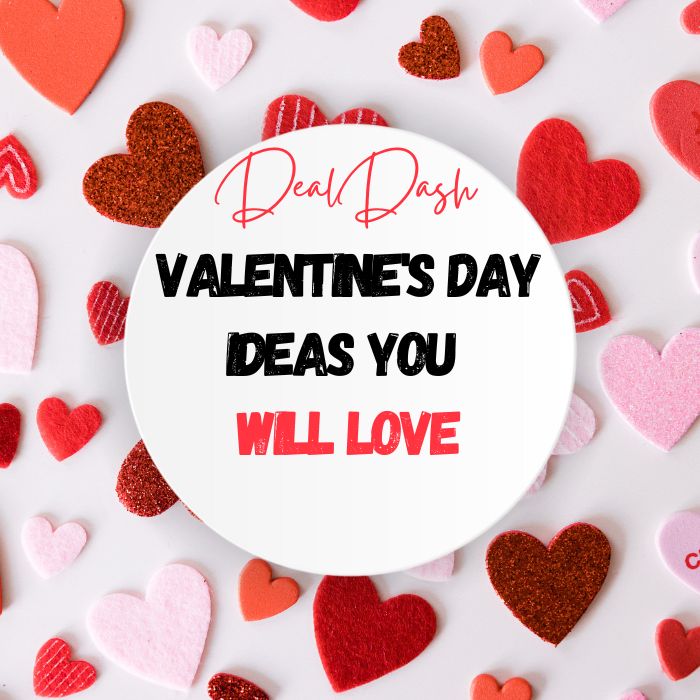 Valentine's Day is coming! If you love love, then you should plan a special day for your sweetie.
Valentine's Day is a special time for couples and one that should be celebrated with love and thoughtfulness. But coming up with unique and romantic ideas can be daunting, especially if you're looking for something new. So here are a few Valentine's Day ideas that you and your partner will love this year. Read this new article from DealDash for some ideas to get you started.
Create a Special Home-Cooked Meal
Create a romantic, candlelit meal at home to enjoy together. Pick out a recipe that both partners can help make. Next, light some candles, put on some music, and enjoy the meal while talking about each other's day. Not only is cooking together a fun and creative activity, but it also boosts the connection between two people. Preparing food as a team can truly add an extra layer of connection to any evening.
Make Something Together
Share in creative activities by doing something like making pottery or painting together. Not only will this provide bonding opportunities it will also result in sentimental keepsakes from the day that both partners can treasure forever. Just be sure to book early so that space is available upon arrival! Try a "Sip and Paint" class, a flower arranging class, or anything else you can enjoy together.
There are tons of these types of activities for a reduced price on Groupon. If you've never used Groupon, check it out. You will find deals for restaurants and activities near you.
Valentine's Day Indoor Date Night – DealDash Can Help
There's nothing like curling up on the couch. Or better yet, getting cozy under blankets, while watching a favorite movie or TV show. Get dressed up as if going out even though it's indoors this time, Don't forget to prepare a few snacks to make it extra special too! A great activity that combines entertainment with comfort – perfect for when it gets chilly outside.
No matter if you're into cooking, video games, or just hanging out, DealDash has the perfect item for you. From electronics, furniture, and jewelry to home improvement items, and home decor, they have it all! You will find cozy blankets, game consoles, and TVs. You can even find special kitchen items for date night such as popcorn poppers and ice cream makers!
Plan a Surprise Getaway
Surprise your partner by planning a short getaway – whether it's just for one night or longer doesn't really matter so long as there are surprises along the way! Book tickets somewhere special beforehand including accommodation details but don't let them know until after arriving at the destination. There's no doubt they'll appreciate being taken away for such a pleasant surprise.
Explore Local Attractions
If the weather isn't an issue why not try visiting nearby attractions instead? Spend quality time outdoors taking in stimulating sites; explore different trails, museums, or landmarks within reach from home to get close to nature. Return back home again later in the evening with plenty of photos from memories made along the way.
Thanks for Reading
While romantic dinners out or gooey chocolate boxes make popular treats, their clichéd appearance sometimes leads to disappointment. But worry not this year! As promised, we've provided thoughtful ideas, so why not give one or two of these suggestions a go this February 14th? Be sure to grab a cozy blanket or popcorn popper from DealDash to delight your mate. With any luck, these ideas will bring out true love deeper than ever before between you two. Thanks so much for reading, and happy bidding everyone!
This sponsored DealDash blog article was written by Dawn E, a mother of 3 who loves DealDash. Dawn was compensated for writing this article. Check out Dawn and her cats on Instagram! This blog is written by real DealDash customers. The opinions and advice shared here represent our customers' views and not those of the company.