DealDash Invests in Self-Care This February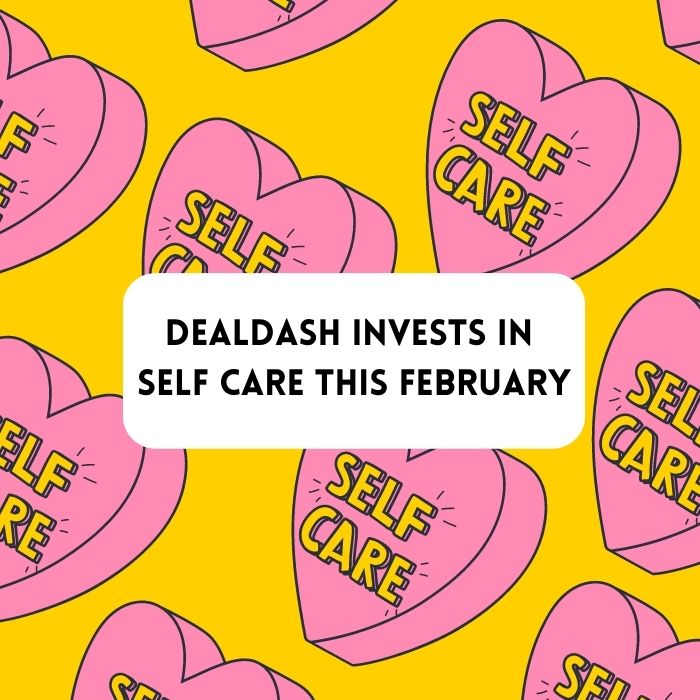 February is the month of love. So why not love yourself this year with some additional self-care this month?
February is a month of love, but it's also important to show some much-needed love to ourselves, too. Taking time for ourselves can often be put last on our list of priorities due to the hectic life of modern-day living, however taking time out for our own self-care is not only beneficial for our physical and mental well-being, but it can also have a positive effect on our relationships with others. So this February, why not set aside some time to invest in your own self-care? Here are a few benefits to doing just that, from DealDash.
Stress Reduction
One of the greatest benefits one can receive from investing in self-care is stress reduction. Too much stress has drastic effects on both our mental and physical health and can even weaken our immune system if too much pressure builds up over time. Taking the time to practice activities like yoga, meditation and journaling can help you relax and give your body and mind the break it needs.
Improved Sleep Quality
Getting enough quality sleep every night helps us recharge after a hard day's work or activity. Keeping up with a regular exercise routine, avoiding caffeine late at night, and creating an environment where you feel safe and relaxed all contribute to getting better quality sleep – important if you want to wake feeling refreshed every morning ready for whatever challenges may come your way.
Increased Self Confidence
Investing in self-care often means undertaking activities or tasks which bring us joy. Whether that's indulging in hobbies or simply spending extra time with those we love the most; ultimately these activities help build confidence within ourselves. It's important to make time for ourselves, so we can maintain our mental and physical health.
DealDash Has Items Perfect for Self-Care
If you're looking to relax and pamper yourself at home then DealDash has some great items up for grabs. From essential oil diffusers to create your very own spa environment, fluffy bathrobes, aromatherapy candles, face scrubbing tools, and more! You'll find everything you need to make time spent at home feel like a luxurious treat! Not only is this self-care fun, but it can also help the overall condition of your skin.
Keeping your skin in good condition is important. If you need a little help getting started, there are tons of great resources online to help. The Self Magazine site has an excellent article to get you started on a skin-care routine.
Thanks for Reading
In conclusion, taking the time to invest in yourself is essential not only for yourself but also for those around you who rely on you. There are so many ways we can look after ourselves that don't always need lots of money spent either – why not try yoga or meditation at home free of charge? Whatever choice you make this February make sure it's something that works best for you and your health. Be sure to visit DealDash for some great items to get you started such as spa and skin-care items. Thanks so much for reading, and happy bidding everyone!
This sponsored DealDash blog article was written by Dawn E, a mother of 3 who loves DealDash. Dawn was compensated for writing this article. Check out Dawn and her cats on Instagram! This blog is written by real DealDash customers. The opinions and advice shared here represent our customers' views and not those of the company.