DealDash Fall Fashion Transition: Summer to Autumn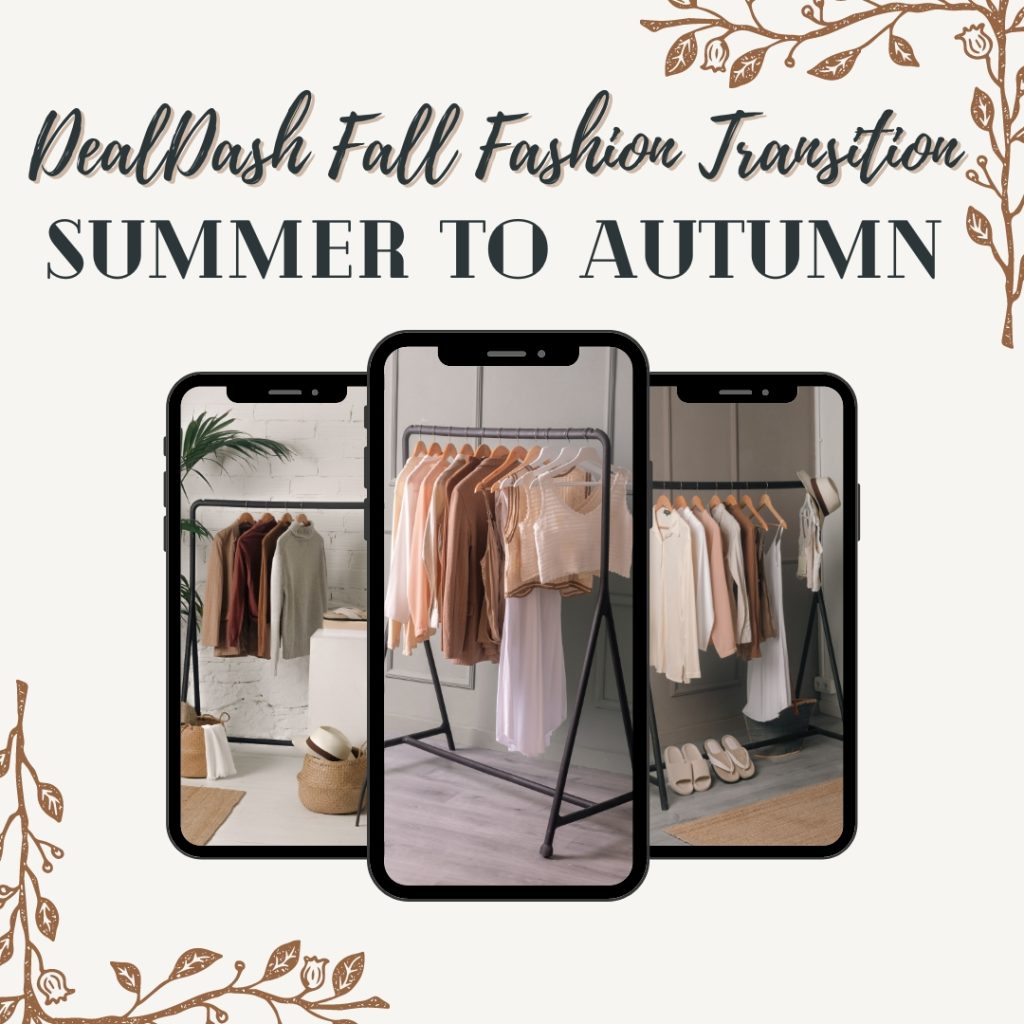 Without a doubt, autumn has the cutest clothing. Flannels, jeans, boots, and hoodies – it's time to get out the staples of fall fashion.
As the leaves begin to change and the air turns crisp, our thoughts drift from beach side barbecues and pool parties to cozy sweaters and pumpkin spice lattes. September heralds the onset of fall, and with it comes the exciting, albeit sometimes time-consuming, task of transitioning your wardrobe. While you may not be ready to say goodbye to your favorite summer dresses and sandals just yet, incorporating autumnal elements into your style doesn't have to be a drag. Here are some ways to make the switch from summer to fall fashion effortlessly. Use these suggestions from DealDash and you will look stylish in no time flat!
Invest in Transitional Pieces for Fall Fashion
Some articles of clothing are versatile enough to be worn in both hot and cold weather. Lightweight knits, denim jackets, and ankle boots come to mind. Consider investing in these pieces as they can help bridge the gap between the two seasons. For instance, a denim jacket can be thrown over a summer dress for those slightly chilly September evenings.
Another versatile piece is the classic lightweight knit sweater. On its own, it works well for late summer nights; when the temperature drops, you can layer it over long-sleeve tops or under heavier jackets for added warmth. Ankle boots are another wardrobe staple that can work for both seasons. In the summer, they can toughen up a floral dress or a pair of cutoff shorts. Come autumn, they're perfect with skinny jeans or layered with thick socks for a cozy, stylish look.
The beauty of transitional pieces is that they allow you to get more mileage out of your wardrobe. By selecting items that are both stylish and functional for multiple seasons, you're also making a sustainable choice, reducing the need for constant seasonal shopping sprees.
Master the Art of Layering
Layering isn't just a fashion statement; it's also a practical way to adapt to fluctuating temperatures. As the days grow shorter and cooler, you can start adding layers to your summer outfits. A simple tank top can be transformed with the addition of a long-sleeve shirt, a scarf, and a tailored blazer. The key is to layer in such a way that you can easily remove pieces as the day warms up.
For more tips and suggestions on layering for fall, check out the Pioneer Woman's article. It will give you some great ideas for layering in both fall and winter.
Incorporate Autumnal Colors
If you're not ready to commit to a wardrobe overhaul, a simpler way to transition is through color. Summer shades like coral and turquoise can be replaced or complemented with deeper, richer tones like burgundy, mustard, or forest green. Even just swapping out a bright handbag for something in a more muted tone can make a world of difference in capturing the essence of fall. This is a great option for people who live in warmer climates and won't get to enjoy chillier temperatures until later in the season.
DealDash Has Cute Clothing and Accessories
When you bring out the fall wardrobe you might find that you need a few more options. This is where DealDash can help! Take a peek at the Fashion, Health, and Beauty category and you will find tons of fun options for the new season. You will find moto jackets, boots, and wool jackets, all perfect for the chilly, crisp fall nights. In addition to those adorable options, you will also find accessories like clutch bags, watches, and jewelry that will look amazing on you this season and the next.
Thanks for Reading
Transitioning from summer to fall fashion doesn't have to be a tricky or lengthy process. By investing in transitional pieces, mastering the art of layering, and incorporating autumnal colors into your existing wardrobe, you can welcome the new season in style. So as you sip on that pumpkin spice latte, you can feel confident and chic in your seamlessly transitioned attire. Thanks so much for reading, and happy fall everyone!
This sponsored DealDash blog article was written by Dawn E, a mother of 3 who loves DealDash. Dawn was compensated for writing this article. Check out Dawn and her cats on Instagram! This blog is written by real DealDash customers. The opinions and advice shared here represent our customers' views and not those of the company.