DealDash Helps You Grocery Shop on a Budget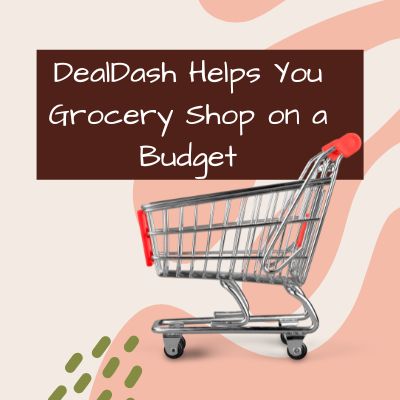 Need a little help sticking to your grocery budget? I've got some suggestions to help!
Have you been feeling the budget crunch at the grocery store lately? When you're looking to feed your family, especially if they are large, there are a lot of things that go into making sure you don't end up broke. Here are some tips and tricks from DealDash to help stay within budget.
Shop at Cheaper Grocery Stores
Shop smartly by checking out less expensive stores first before shopping at higher-priced ones. If you are on a budget, the last place that you want to shop is the one known for taking your "whole paycheck". You should begin with cheaper stores such as Aldi's or warehouse stores. Only after you have exhausted these options should you visit the more expensive stores.
Meal Plan Before Visiting the Grocery Store
When you're trying to feed your family on a budget, creating an effective meal plan is a great way to save money. You need this so as not only can save money by figuring out what ingredients will be needed for each dish ahead-of time rather than buying them individually. This way you can get all of your grocery shopping done at once, therefore saving both time and gas.
Make a Grocery List and Stick to It
One of the best ways to save money while grocery shopping is by making a list of everything that you need before you even step foot in the store. Once you have your list, make it a point to only buy the items.
Also, when you're following your shopping list, remember that store brands are often cheaper than name-brand products without loss in quality. Store brand foods have been shown to be 15% less expensive on average when compared with their luxury counterparts, according to the FDA's website.
Need Kitchen Items? DealDash Has 'Em!
Now that you know how to save on the grocery bill, here's how to save on kitchen items. It's time to start shopping! DealDash has all of the items you need to outfit your kitchen in style. Head on over to DealDash and check out the auctions on small appliances, cutlery, and more. Refresh your kitchen with pots and pans, stand mixers, and knife sets.
Thanks for Reading
I hope that this article gave you some ideas on how to save money on your grocery bill. Times are tough, it's important to save a little money here and there when you can.
Visit DealDash and see all of the new items that are up for bid! You'll find all of those essential kitchen tools and more. Thanks so much for reading, and have a great day, everyone!
This sponsored DealDash blog article was written by Dawn E, a mother of 3 who loves DealDash. Dawn was compensated for writing this article. Check out Dawn and her cats on Instagram! This blog is written by real DealDash customers. The opinions and advice shared here represent our customers' views and not those of the company.