DealDash Recipes Featuring Seasonal Produce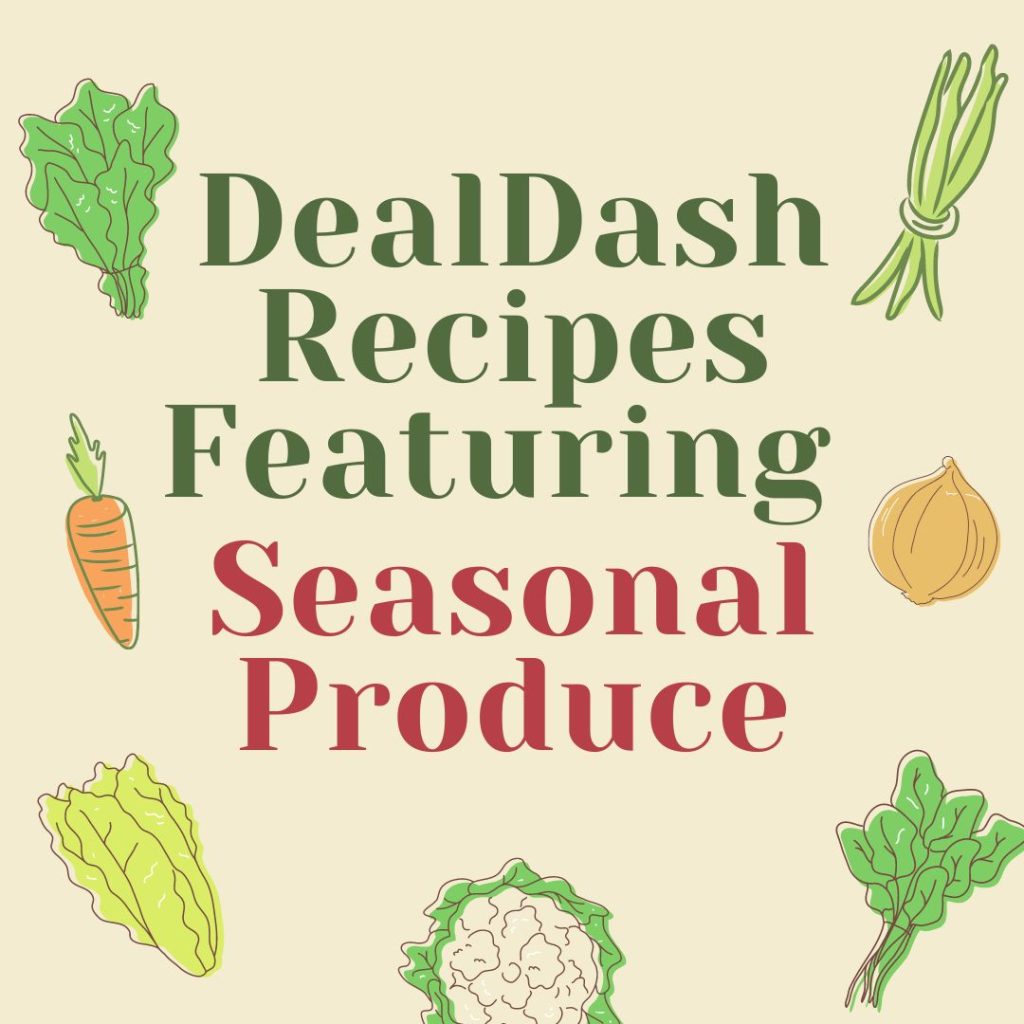 Feeling hungry for a delicious, seasonal meal? Get your harvest in (or go to a farmer's market!) and try out these recipes.
As the warm embrace of summer gives way to the crisp air of autumn, we're greeted with a bounty of fresh produce that marks the transition between seasons. From succulent tomatoes to sweet corn, the end-of-summer harvest is a culinary delight waiting for you to explore. Here are some family-friendly recipes that celebrate this bountiful time of year, perfect for sharing with loved ones. Read on for some yummy and seasonal suggestions, from DealDash.
1. Tomato and Basil Bruschetta
Fresh and vibrant, this classic Italian appetizer brings the flavors of summer straight to your table.
Ingredients: Fresh tomatoes, basil, garlic, olive oil, balsamic vinegar, salt, pepper, baguette.
Instructions: Chop the tomatoes and mix with chopped basil, minced garlic, olive oil, and balsamic vinegar. Season with salt and pepper. Toast baguette slices and top with the tomato mixture. Serve immediately.
2. Corn and Zucchini Fritters
A delightful side dish that's crispy on the outside and tender on the inside, these fritters are a hit with kids and adults alike.
Ingredients: Fresh corn kernels, grated zucchini, flour, eggs, milk, baking powder, salt, oil for frying.
Instructions: Combine corn, zucchini, flour, eggs, milk, baking powder, and salt to form a batter. Fry spoonfuls in hot oil until golden brown. Drain and serve with sour cream or yogurt dip.
3. Peach and Berry Parfait
A sweet and refreshing dessert that's as pleasing to the eye as it is to the palate.
Ingredients: Fresh peaches, mixed berries, Greek yogurt, honey, granola.
Instructions: Layer sliced peaches, berries, yogurt, honey, and granola in glasses. Repeat the layers and chill before serving.
4. Roasted Eggplant and Bell Pepper Pasta
A hearty main course that's packed with the flavors and colors of summer.
Ingredients: Eggplant, bell peppers, olive oil, salt, pepper, garlic, cooked pasta, parmesan cheese.
Instructions: Roast chopped eggplant and peppers with olive oil, salt, pepper, and garlic until tender. Toss with cooked pasta and grated parmesan. Serve hot.
5. Watermelon and Mint Lemonade
The perfect beverage to quench your thirst and capture the essence of summer.
Ingredients: Watermelon, fresh mint, lemon juice, sugar, water, ice.
Instructions: Blend watermelon, mint, lemon juice, sugar, and water until smooth. Serve over ice with extra mint for garnish.
For more recipes that include seasonal fruits and veggies, try the excellent website Healthy Seasonal Recipes for ideas.
DealDash Has Everything for Your Kitchen
Now that you have browsed through these simple, yummy, and seasonal recipes, it's time to make something! However, if your kitchen is lacking in items to whip up these creations, DealDash is here to save the day. One of my favorite items in my own kitchen from DealDash is my stand mixer. You can get your own from DealDash in the Kitchen and Dining category. Some other great items you will find are knife sets, food dehydrators, and even beautiful plates and bowls.
Thanks for Reading
These end-of-summer recipes are more than just a delightful feast; they're a celebration of the season's freshest ingredients. By involving the whole family in cooking, you're not only preparing delicious meals but also creating memorable experiences. Be sure to visit DealDash for everything you need for your kitchen such as cutlery sets, pots and pans, and more.
So head to your local farmer's market or your backyard garden, gather the best of summer's produce, and enjoy these dishes with your loved ones. Here's to a tasty transition from summer to fall, filled with joy, flavors, and family bonding! Thanks so much for reading, and happy bidding everyone!
This sponsored DealDash blog article was written by Dawn E, a mother of 3 who loves DealDash. Dawn was compensated for writing this article. Check out Dawn and her cats on Instagram! This blog is written by real DealDash customers. The opinions and advice shared here represent our customers' views and not those of the company.