DealDash Beautiful Budget Friendly Home Decor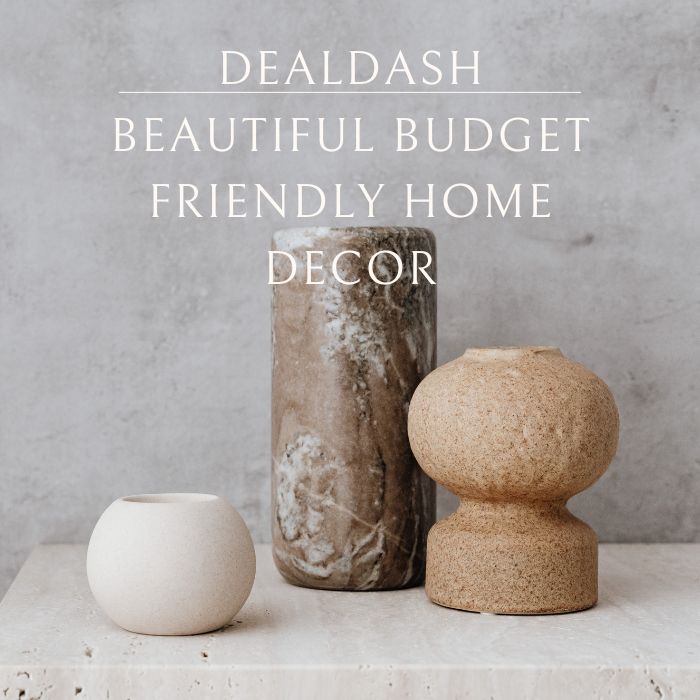 Just because you're on a budget doesn't mean that you don't want beautiful home decor. Everyone deserves a beautiful house they love.
Home decor and organization can be expensive, but it doesn't have to be. With a little creativity and some smart shopping, you can create a beautiful and organized home without breaking the bank. Whether you're redecorating your living room, organizing your kitchen, or sprucing up your bedroom, there are plenty of budget-friendly options available. DealDash has plenty of suggestions on how to spruce up your home on a budget. You'll love the new home decor that you got even while on a budget.
Budget Friendly Tip – Buy Second-Hand
One of the best ways to decorate your home on a budget is by shopping for second-hand items. Thrift stores, yard sales, and online marketplaces like Craigslist and Facebook Marketplace are great places to start. Not only can you find some amazing deals, but you can also find unique items that will add character and charm to your home.
Repurpose and Upcycle
Another budget friendly option for home decor is to repurpose and upcycle items you already have. For example, an old ladder can be turned into a bookshelf, or an old dresser can be painted and used as a kitchen island. These types of projects can be both fun and rewarding, and they'll save you money while still allowing you to add your personal touch to your home.
Use Fabric to Spruce it Up
One of the most cost-effective ways to add color and pattern to your home is with fabric. You can find inexpensive fabric at a variety of stores and use it to make curtains, throw pillows, and even rugs. If you're not handy with a sewing machine, you can still incorporate fabric into your home decor by simply draping a piece over a piece of furniture or using it as a table runner.
Use Your Own Photos
Finally, you can add a personal touch to your home by incorporating your own artwork and photography. Print your favorite pictures and display them in affordable frames, or create your own canvas paintings or wall art. This is a great way to add a personal touch to your home while also saving money on decor.
DealDash Helps Organize on a Budget
When it comes to organizing your home, there are plenty of budget-friendly options available as well. This is where DealDash can swoop in and save the day. You will find storage containers, baskets, and bins that can help you get your home organized. Additionally, you can also bid on items to make your home aesthetically pleasing such as tabletop fountains, paintings, and sculptures. No matter what you want to spruce up your space, DealDash has it!
Thanks for Reading
In conclusion, decorating and organizing your home doesn't have to be expensive. By shopping for second-hand items, repurposing and upcycling, using affordable storage solutions, and incorporating fabric and personal artwork, you can create a beautiful and organized home without breaking the bank. DealDash can help with shelves and baskets for organization to make your home look just right. So get creative and have fun, and you'll be surprised at how much you can accomplish on a budget. Thanks for reading, and happy bidding everyone!
This sponsored DealDash blog article was written by Dawn E, a mother of 3 who loves DealDash. Dawn was compensated for writing this article. Check out Dawn and her cats on Instagram! This blog is written by real DealDash customers. The opinions and advice shared here represent our customers' views and not those of the company.