DealDash's Black Friday Shopping Strategies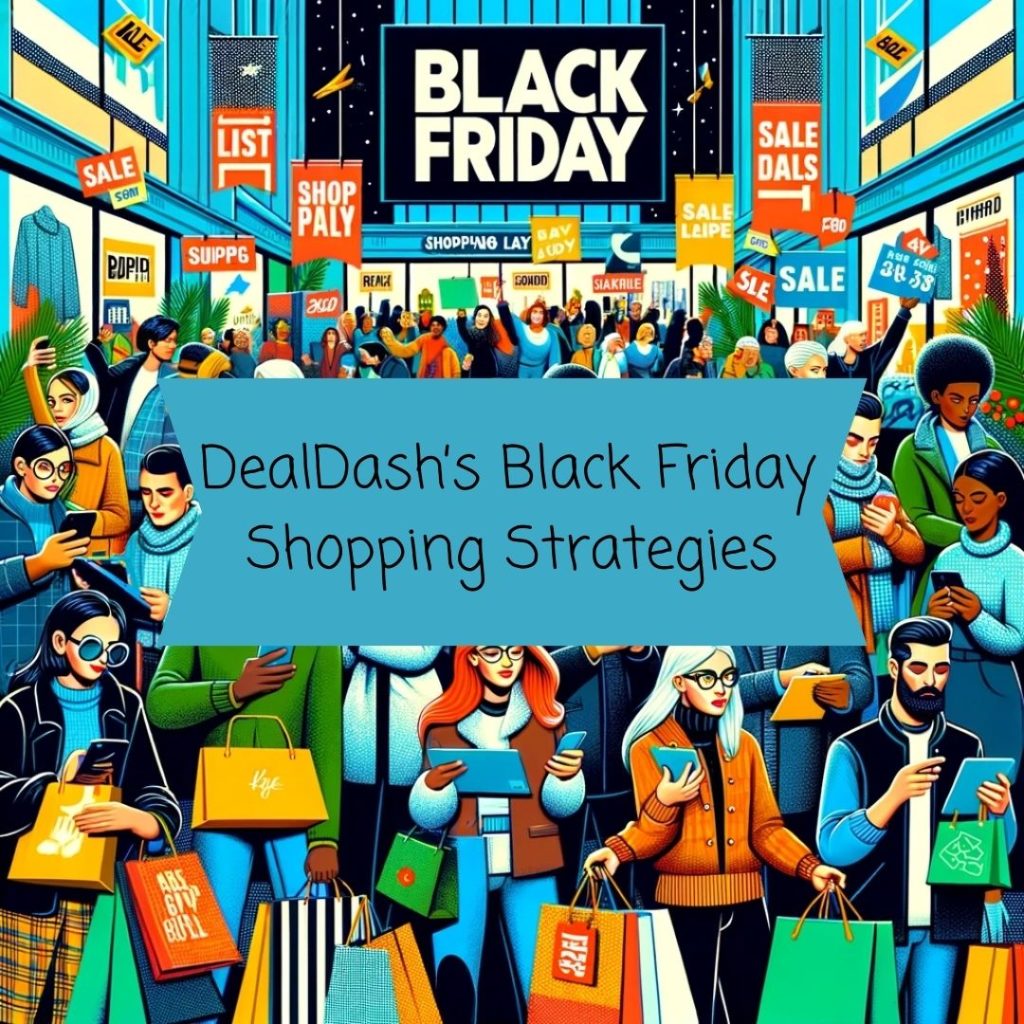 November hosts two of my favorite days of the year – Thanksgiving and Black Friday. Are you excited about these fun-filled days, too?
Black Friday, the most anticipated shopping day of the year, is just around the corner. It's a day synonymous with incredible deals and, unfortunately, some stress. But fear not! With the right strategies, you can navigate through Black Friday like a pro, snagging the best deals while keeping your sanity intact. Here are a few ways to make the most of your Black Friday experience this year, from DealDash.
Create a Shopping Budget – And Stick to It!
Before you dive into the sea of Black Friday deals, determine how much you're willing to spend. A well-planned budget is your first line of defense against impulsive overspending. Allocate specific amounts for different categories like tech, clothing, or gifts, and be steadfast in adhering to these limits. Alternatively, you can decide how much money you want to allocate to each person you wish to buy a gift for this year.
Make a Wishlist in Advance
Going into Black Friday without a shopping list is like wandering in a maze without a map. Prepare a list of items you need or have been eyeing for a while. This not only streamlines your shopping experience but also helps in avoiding the temptation of unnecessary purchases.
Do Your Homework: Price Comparisons
Take advantage of the numerous apps and websites dedicated to Black Friday deals. Start comparing prices in advance. Sometimes, what looks like a great deal might not differ much from the regular price. Be savvy – compare, compare, compare! A great site to begin your price comparisons is BlackFriday.com.
Prioritize Your Shopping – Visit DealDash First
Rank the items on your wishlist in order of priority. High-demand products, especially electronics and popular toys, tend to sell out quickly. By knowing what you want most, you can target these items first. Another great way of prioritizing your time is by beginning your shopping journey on DealDash.
Are you shopping for electronics this year for your family and friends? If so, then you definitely need to head over to DealDash. No matter what you're shopping for, be it a drone for your teenager or a robot mop and vacuum combo for your mom, DealDash has them up for bid.
Embrace Online and In-Store Shopping Strategies
While online shopping is convenient, in-store shopping on Black Friday has its own charm (and deals!). Some stores offer exclusive in-store discounts. If you're venturing out, plan your route to avoid wasted time and crowds. For online shopping, keep tabs on your favorite retailers' websites and social media for flash sales and extra discounts.
Be Aware of Return Policies
In the frenzy of Black Friday shopping, it's easy to overlook return policies. However, knowing each store's policy is important, especially for items you're unsure about. This knowledge can save you from future headaches. Additionally, be sure to pick up gift receipts for each item. Even if you are an excellent shopper, everyone misses the mark sometimes.
Stay Safe and Be Kind
Remember – it's just shopping. Maintain a friendly attitude towards both staff and fellow shoppers. Also, be mindful of your online security when shopping digitally. Use trusted websites (like DealDash!) and keep your personal information protected. Additionally, don't forget about Black Friday's younger brother – Cyber Monday. If you don't see the perfect gift, you can see what Cyber Monday has to offer.
Thanks for Reading
By employing these strategies, you can transform your Black Friday experience from a chaotic grab-fest into a smooth, successful shopping spree. Happy shopping, and may the deals be ever in your favor! Thanks so much for reading, I hope that this new DealDash article was helpful for you. Have a great day, and happy bidding everyone!
This sponsored DealDash blog article was written by Dawn E, a mother of 3 who loves DealDash. Dawn was compensated for writing this article. Check out Dawn and her cats on Instagram! This blog is written by real DealDash customers. The opinions and advice shared here represent our customers' views and not those of the company.