Celebrate Cyber Monday Week With DealDash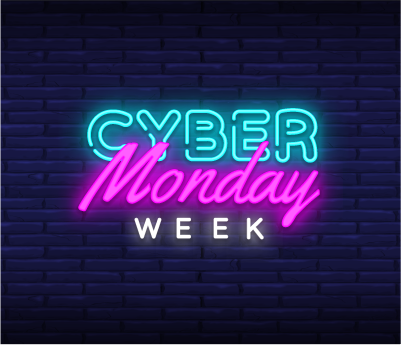 Almost every online store is doing a sale for Cyber Monday. DealDash takes it further with Cyber Monday Week!
Everyone knows that Cyber Monday is the best day to get great deals online. This year, I believe that the Cyber Monday sales will be much stronger than the Black Friday sales. So as a gift to their customers, DealDash has implemented Cyber Monday Week! Read on to learn about some of the amazing promotions available this week.
Cyber Week Electronics
Electronics are a very popular holiday gift and can get to be quite pricey. However, with the Cyber Monday Week sales on DealDash, you can save while getting a great gift. Each day this week, there will be a special highlighted electronics item. Be sure to check each day to see what this electronic will be.
Additionally, DealDash will be offering my favorite returning promotion – the 30 Auction Blast! The Auction Blast promotion is when 30 auctions start at the same time. I have gotten quite a few wins with just a few bids on these auctions. It's a bit hectic and chaotic when it begins, as well as being a ton of fun. I've got good news for you electronics lovers – there will be a 30 Auction Blast on BOTH this upcoming Saturday (12/5) and Sunday (12/6). They will begin at 3PM Pacific, which is, of course, 5PM Central, and 6PM Eastern.
New and Returning Promos for Cyber Week
Next, if electronics aren't your thing, don't despair. There are plenty of other amazing promotions that you can take part in this week. "No New Bidders" after $3 is a very popular promotion that has returned for Cyber Monday Week. This promotion runs from Tuesday through Friday. As you probably know, in this promotion, there are no new bidders allowed to join once the auction has reached $3, instead of the typical $5.
Great news! There is recently introduced new promo available for Cyber Monday Week! This one is called the "Auction runner-up". This will sure to become a favorite promotion, because in this one, the second place finisher in an auction has the option to get their bids back and buy the item for 50% OFF. This will only be available in select auctions, so be sure to watch for them this week.
Finally, if all of this talk of "Cyber Monday" has you stumped, be sure to check out the definition of Cyber Monday to get up to speed. And be sure to check out DealDash's Cyber Monday Week sale going on right now.
This sponsored DealDash blog article was written by Dawn E, a mother of 3 who loves DealDash. Dawn was compensated for writing this article. Check out Dawn and her cats on Instagram! This blog is written by real DealDash customers. The opinions and advice shared here represent our customers' views and not those of the company.