DealDash Cooks: Start Canning Your Veggies
Many people have had extra time to dedicate to their gardens this year. If you'd like to know a little more about canning your veggies read on for tips from DealDash.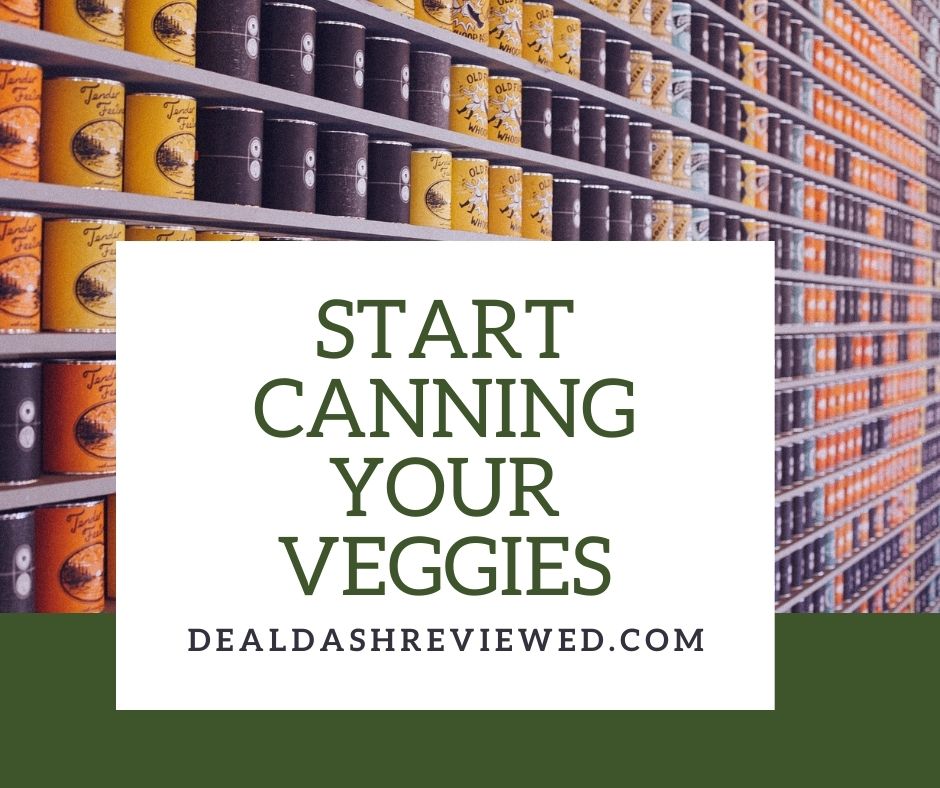 Canning and preserving food has enjoyed a resurgence due to more people spending more time at home. Also, if you have devoted extra time to your garden this year you may have more veggies than you can eat! Read this new DealDash article on canning your veggies to get some tips and suggestions.
Canning Your Veggies to Fill Your Pantry (DealDash Can Help)
Firstly, the number one reason you should be canning your veggies is so they don't go to waste. Why bother spending your money, time, and effort if your hard work just sits and rots away? When you begin canning your veggies it will allow you to create an inventory of food for your pantry. This will save you money at the supermarket in the months to come. Also, homegrown food just tastes better!
Additionally, if you're worried that you don't have the proper kitchen tools to get started, don't worry. DealDash has kitchen items such as knives and cutting boards, pots, pans, and more. Browse the Kitchen and Dining category, you're sure to find something you need for your home.
Favorite Vegetables Out of Season? Not a Problem!
Next, another great thing about canning veggies is that they will be available in your pantry when they are at the grocery store. There are many fruits and veggies that can only be grown seasonally, depending on where you live. Also, you can eliminate the need to spend extra money on out-of-season fruits and veggies if you take the extra time to can them now and keep them on your shelves. Save money AND have my favorite foods available all year long? Sign me up!
Wondering How to Get Started?
Finally, if you are wondering exactly how canning works, Chowhound.com has an excellent article that goes over the basics. If you're looking for something a little more in-depth, you can read the USDA's Complete Guide to Canning. Be prepared, this is a full book. While it is free to download, it is comprised of 8 downloads, so it is quite long.
Thanks for Reading
As you can see, canning your veggies is a great hobby that will save you money in the long run. You'll find that it is a wonderful pastime that your whole family can share. Thanks for reading the new article.
If you need any kitchen tools DealDash can help. Check out the DealDash Kitchen and Dining Category for cutlery, slow cookers, knives, and more. Have fun and happy bidding everyone!

This sponsored DealDash blog article was written by Dawn E, a mother of 3 who loves DealDash. Dawn was compensated for writing this article. Check out Dawn and her cats on Instagram! This blog is written by real DealDash customers. The opinions and advice shared here represent our customers' views and not those of the company.