DealDash Guide to Last-Minute Gifts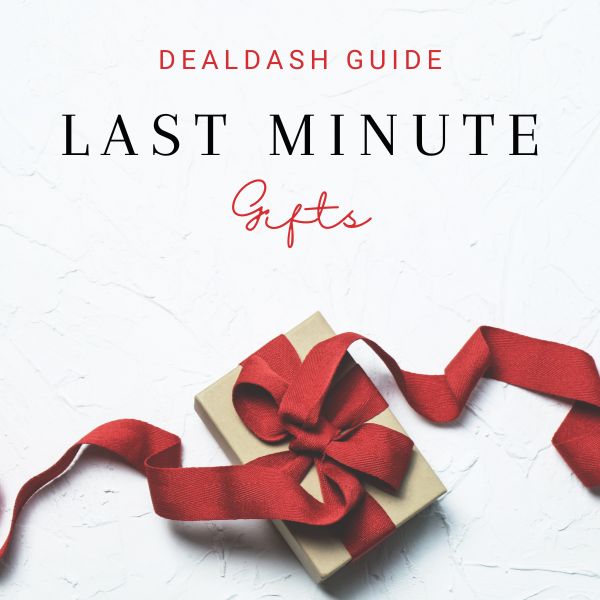 Are you still looking to get that special someone a last-minute gift? You need this article ASAP!
DealDash Guide to Last-Minute Gifts
Are you panic-stricken because Christmas is only a couple of weeks away and you still haven't finished your shopping? Well, take a deep breath and relax. DealDash has put together a handy guide to last-minute gifts that will help you get everything crossed off your list in no time. So put on your Santa hat and let's get started. DealDash has some great gift suggestions for you ahead!
If you're looking for a last-minute gift, don't despair!
If you find yourself in a predicament looking for that perfect last-minute gift, DealDash has got your back! With their range of products and auctions constantly starting up, finding something special will be a breeze. You're sure to find the right fit from electronics like Bluetooth speakers to jewelry and even home decor. Don't worry about having to scour the stores anymore–DealDash is sure to make your holiday shopping a breeze so that you can go back to enjoying this most festive time of year!
Check out these great items that are up for bid:
Dash cam
Apple watch
Pot and pan set
Perfume
Chef knife set
Sculptures and art
Leather briefcase
Lego sets
Jewelry
Tool set
Wallets and purses
For more last-minute gift suggestions, check out this article from Glamour Magazine.
The DealDash Buy It Now Promise
The best thing about shopping on DealDash is you never have to worry about winning -or not- because when you enter an auction you have the BIN (Buy It Now) guarantee. If you bid on an auction and you don't happen to win, it's not a problem. All you have to do is hit that BIN button that's on every auction. Once you have paid the listed price, you will receive back all of the bids that you used on that auction. Then you can use those bids again on a different auction. This way, you can always get a great deal, no matter the circumstance.
Free Shipping? YUP! Every Day on DealDash
DealDash also offers free shipping on all orders, no matter if you WIN or BIN. This is a huge plus since you don't need to worry about paying extra delivery fees when shopping last-minute. Plus, DealDash has unbeatable customer service as well. If you ever have a question, feel free to contact customer service by clicking the big yellow "Contact Support" button at the bottom of the home page. From there you can submit a support ticket, send an email, or even live chat!
Thanks for Reading
Thanks so much for reading the DealDash Guide to Last-Minute Gifts! Shopping for last-minute gifts doesn't have to be stressful or expensive. With the help of DealDash, you can find great deals on all types of items, and you don't even have to leave your home. So get bidding today and make sure everyone on your list gets exactly what they want (and deserve) for Christmas. Have a great day, and happy bidding everyone!
This sponsored DealDash blog article was written by Dawn E, a mother of 3 who loves DealDash. Dawn was compensated for writing this article. Check out Dawn and her cats on Instagram! This blog is written by real DealDash customers. The opinions and advice shared here represent our customers' views and not those of the company.