DealDash Pets: Can You Afford a Cat?
Owning a cat is wonderful but can have a few hidden costs. Read this DealDash article to see if you can afford to get a cat.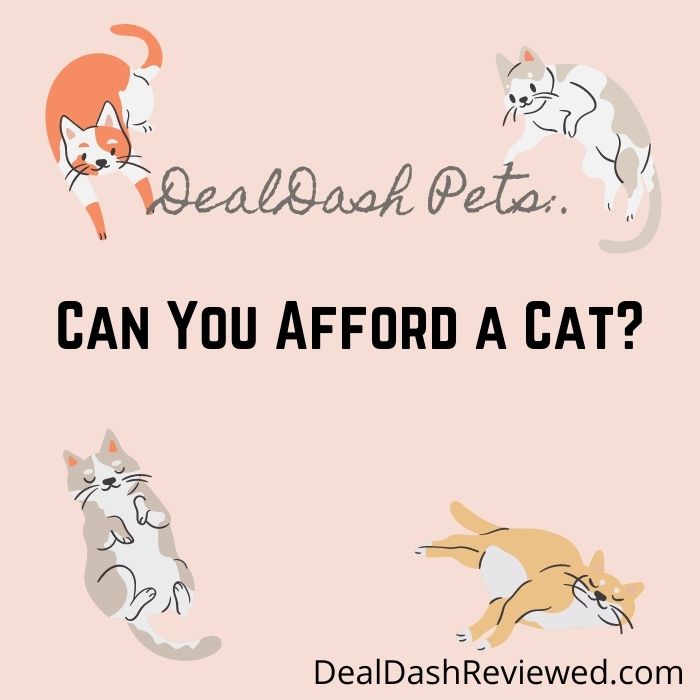 Everyone knows that a "free" cat from a neighbor or the newspaper isn't actually free – you will need to buy cat food, toys, and more. Other than those obvious costs, there are some that you might not immediately think of. This article will help you consider if you can actually afford a cat right now. Read this DealDash article for more information.
Vet Bills – Medical and Dental
To start with, you have probably budgeted for your cat's first shots. However, have you thought about the other medical and dental fees? She will need shots each and every year, and this is a non-negotiable cost to keep her healthy. You will also have to pay monthly for flea prevention if you live in a warm climate, and during the summer if you live somewhere a bit colder. Also, don't forget the kitty dental bill. You should take her in for a teeth cleaning each year, or more often, just ask your vet! Some people even like to take their cats in for a claw trim, as well.
Additionally, you might want to consider getting pet insurance for your new cat. This insurance is meant to be used for sickness and injuries, it doesn't cover regular visits. This might seem costly, but you will be happy that you have it if your cat has an accident. If you would like to read an article on the pros and cons of pet insurance, you can read this article on Consumer Reports. Personally, I have pet insurance on both of my cats. It costs approximately $300 per cat per year.
Get Cat and Kitten Supplies on DealDash
So, if you have decided that you can afford all of the hidden costs of getting a cat, that's great! If you would like to save some money and have fun doing it, you need to check out the pet auctions on DealDash. You will find cat bowls, dishes, pet beds, crates, and more. If you're not a cat owner, no problem. You can find pet items for your dog, bird, or small animal in the Home, Garden, and Tools category.
Can You Afford the Time Commitment?
Finally, can you afford the time and energy to take care of a cat? A cat doesn't need as much constant attention as a dog does, and doesn't need to be taken outside every few hours. However, they do need some quality time and attention each day. They also need fresh food and water each day, and their litter cleaned, of course.
You will want to think about who can help you care for your cat if you take a vacation, or even a long weekend away. You will have to find someone to watch your cat or board her in a boarding facility. These can be pricey, so be sure you're prepared.
Thanks for Reading
Thanks for reading the new article. I hope that you found this article on the hidden costs of getting a cat helpful. Think about these costs, and you will be able to decide if getting a cat now is the right decision for you and your family.
DealDash has pet item auctions with items for cats, dogs, and small animals. There are lots of high-quality items such as pet beds and bowls. Visit now to check out the auctions. Have fun and happy bidding everyone!
This sponsored DealDash blog article was written by Dawn E, a mother of 3 who loves DealDash. Dawn was compensated for writing this article. Check out Dawn and her cats on Instagram! This blog is written by real DealDash customers. The opinions and advice shared here represent our customers' views and not those of the company.