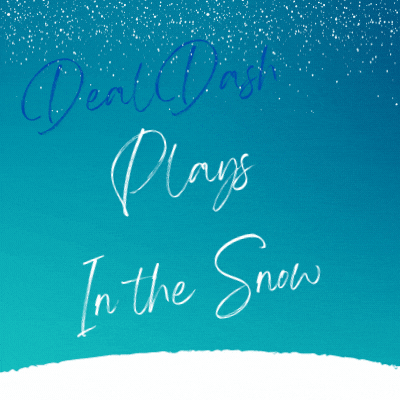 Even if you aren't a big fan of winter, it's still fun to get outside for activities and games. Try these outdoor winter activities today!
Winter is in full swing and that means one thing: snow! For some people, the snow is a time to bundle up and stay indoors. For others, it's a time to have fun and enjoy the outdoors. If you're looking for ways to have fun in the snow, look no further! In this blog post, we will discuss some of our favorite activities to do in the wintertime. Grab yourself some supplies on DealDash and get outside to play!
Snowboarding – Not Just for the Slopes Anymore
Snowboarding is a great way to have fun and get some exercise in the winter. Even if you don't have access to a ski resort, you can still enjoy this activity. There are many hills and parks that allow snowboarding, so grab your board and
head out for a day of fun!
If you find that you really enjoy snowboarding, you might consider going to a resort that offers snowboarding. The On the Snow site has an article with the Top 10 best snowboarding resorts. Check it out!
Sledding – The Classic Winter Activity
If there's one thing that everyone associates with winter, it's sledding. This classic outdoor activity is perfect for all ages. Grab a sled or toboggan and spend an afternoon sliding down the slopes!
Ice Skating – A Fun Way to Get Your Exercise
Ice skating is another great way to enjoy the outdoors in the wintertime. It's also a great way to get some exercise. If you're new to ice skating, be sure to find a rink that offers lessons. You'll be gliding across the ice in no time!
Snow Shoeing – A Fun Way to Explore the Woods
If you want to get out and explore the woods during winter, snowshoeing is a great way to do it. This activity can be enjoyed by people of all ages and abilities. All you need is a pair of snowshoes and you're ready to go!
DealDash Has Winter Activity Supplies for You
These winter activities sound like a fun way to spend your time, don't they? Well, if you want to go snowboarding or sledding this winter then head on over to DealDash and check out the auctions for these items. Now that you know about some of our favorite activities in the wintertime, it's time for you to get outside and play! So if you're looking for a way to have some extra fun this winter, be sure to check out our auctions. You'll find all sorts of winter activity supplies available for bidding, so don't miss out.
Thanks for Reading
There are many other activities that can be enjoyed outdoors in the wintertime. These are just a few of our favorites. Be sure to check out your local area for more ideas on things to do in the snow. Get outside and have some fun and enjoy the fresh winter air.
If you want to try some of these winter activities, head on over to DealDash today. You will find sleds, snowboards, and many other winter activity supplies to bid upon. Have fun and be safe while enjoying the winter weather! Get outside and enjoy the snow while it's still here. Spring is coming, go out and play in the snow now! Have a great day and happy bidding everyone.
This sponsored DealDash blog article was written by Dawn E, a mother of 3 who loves DealDash. Dawn was compensated for writing this article. Check out Dawn and her cats on Instagram! This blog is written by real DealDash customers. The opinions and advice shared here represent our customers' views and not those of the company.