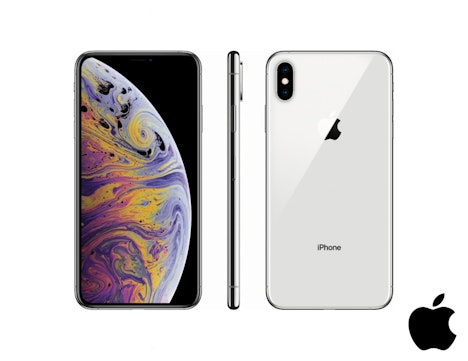 Everyone has a smartphone these days, the real questions is – which operating system do you prefer? Here are some things to consider, from DealDash.
Did you notice that DealDash is offering the newest and best cell phones up for auction? They have the iPhone XS as well as the Google Pixel 3 XL. These are the newest and hottest phones on the market that everyone wants to have this year. Which is your favorite phone?
iPhone XS with iOS
Every phone has a few interesting and unique features about it, and I think that one of the best features that the iPhone XS offers is the advanced face recognition. Security is simple when your face is your password since (almost) everyone's is unique. You can unlock your iPhone, log in to apps, and pay for things with a glance. It's the most secure facial authentication ever in a smartphone. And now it's even faster than the iPhone X. Identical twins, you might be a little cautious using this feature if you don't want your twin to be able to use your phone.
The iPhone XS also offers wireless charging and a dual camera system for amazing photos. If you are a fan of Apple iPhones, then this is the phone that you have been waiting for, and DealDash has it at this link right here. 
Google Pixel 3 XL with Android Pie 9.0
Now that we have covered the iPhone, let's move on to my personal favorite phone – the Google Pixel 3 XL! I love my Google Pixel 3XL. It has an amazing camera, which is great because I love taking pictures of my cats. It's hard to get a good shot of them since they are always moving, so it's a good thing that the phone has the Top Shot feature. This feature automatically picks out the best picture for you, which is pretty amazing.
The rear camera on the 3 XL is a whopping 12.2 MP, which is seriously amazing. I have a Nikon D3400 digital camera that can take professional pictures, and it has 24 MP. Having a 12.2 MP camera in your pocket at all times is really amazing. I will never miss the chance to take a great picture just because I left my heavy, expensive, fragile DSLR camera at home. If you would like to see what all the fuss is about, just click this link and check out the Google Pixel 3 XL on DealDash.
Now, I have to admit, I did not win my Google Pixel XL 3 from DealDash. My husband bought it for me when it came out because I loved my original Google Pixel XL so much. He could have actually saved money by winning or even BINning it on DealDash. If you look at the Google Pixel XL 3's Buy It Now (BIN) price, you will see that it is $999. My husband paid over $1,100 for mine from the local retailer. If he had bid on the phone on DealDash instead, even if he didn't win, he could have paid the BIN price and received all of the bids back that he had placed. Not only that, he would have gotten free shipping AND even gotten to keep the clock time that he had accrued while bidding. However, since this was a surprise, he did not go that route.
Thanks for Reading
As you can see, who matter which phone you pick, they both have some great features. Both phones offer a lot for your money, and I'm sure you would love either one. DealDash has them both for you, as well as other Android and iOS phones to choose from.
Thanks so much for reading this DealDash article on new smartphones. Don't forget to check back often for new articles here. We love to hear from our readers, which is your favorite phone?
Do you need a new smartphone? Go check DealDash for Android and iOS phones. DealDash has the phones you need. Visit DealDash now to see how much you can save. Have a great time on DealDash and happy bidding everyone! 
This sponsored DealDash blog article was written by Dawn E, a mother of 3 who loves DealDash. Dawn was compensated for writing this article. This blog is written by real DealDash customers. The opinions and advice shared here represent our customers' views and not those of the company. Read even more on DealDashTips.com, or on her own blog, DawnBlogtopus.