DealDash's Winter Fitness Ideas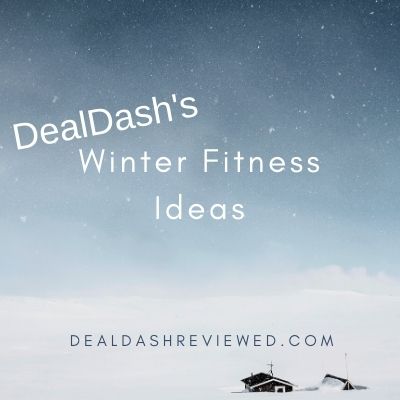 Even though it's winter, trying to keep fit is important. Read on for some winter fitness ideas from DealDash.
Winter is here and you probably aren't spending as much time outside getting exercise. Fitness doesn't take a winter break, and it's important to try to keep up with a fitness routine in the winter. There are lots of activities out there, so here are a few ideas to get you started, from DealDash.
Winter Fitness Idea #1: Hiking
Firstly, as long as it isn't actively snowing, raining, or sleeting, hiking can be a fun winter fitness activity. There are lots of trails that you can go hiking on in the winter. If that isn't an option, just take a nature walk close to your home on a sunny winter day. Be safe, and be sure to dress warmly in thick socks, waterproof boots, and waterproof gloves.
Winter Fitness Idea #2: Cross Country Skiing
Next, cross country skiing is another great winter fitness activity so you can stay active. Depending on where you live, you will find trails during the winter where you can ski for very reasonable prices. The benefit of going to a managed skiing trail is you can rent boots, skis, and poles. Cross country skiing is an excellent activity to keep you fit and healthy even when it's cold outside. This is also a great activity because your whole family can join in, even younger kids can try cross country skiing as long as they are strong walkers.
Getting started isn't that difficult. If you're interested in learning more, this article from Active.com covers the basics for beginners. We might be halfway through December, but it's not too late to get started with cross country skiing.
Winter Fitness Ideas #3 Indoors – DealDash Can Help
Finally, if you are not a fan of the outdoors or are sensitive to the cold, fitness can be achieved indoors as well. There are lots of ways to keep fit indoors such as using an exercise bike or treadmill, doing yoga, or playing a video game that's aimed at exercise. If you would like to try one of these activities I have some good news for you – DealDash can help you get started!
You will find a variety of items on DealDash that can help you in your indoor winter fitness activities. There are exercise bikes, fitness clothing, sneakers, and duffle bags to keep gym equipment in. Not only that, if working out isn't your thing and you prefer yoga, no problem! You'll find quality yoga mats to use with your daily practice.
Thanks for Reading
These are really just the beginning of the activities that you can do to help keep up your fitness in the wintertime. Even when the weather is cold, there are lots of great winter fitness activities to enjoy right now. Get out in the frsh air, get active, and enjoy the rest of December!
Thanks for reading this article on winter fitness. Be sure to visit DealDash and check out the exercise equipment and fitness clothing available. You'll find yoga mats, sneakers, duffle bags, and more.
This sponsored DealDash blog article was written by Dawn E, a mother of 3 who loves DealDash. Dawn was compensated for writing this article. Check out Dawn and her cats on Instagram! This blog is written by real DealDash customers. The opinions and advice shared here represent our customers' views and not those of the company.