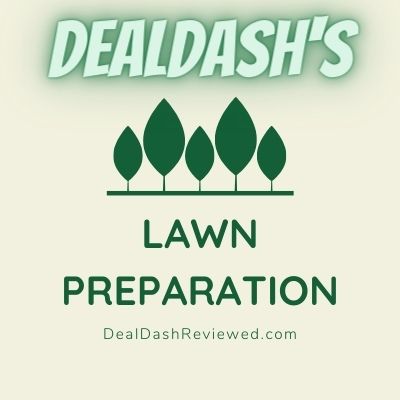 You might still have snow on the ground (and in the air!), but that doesn't mean you can't think about plans for your lawn in the Spring. Read this article from DealDash for some lawn preparation tips.
It's only February, but Spring will be here soon enough. You might still be watching the snow melt, however, there are still lawn preparations to think about for the upcoming seasonal change. Read on for some suggestions from DealDash to get organized and ready.
Organize Your Garage or Shed – DealDash Can Help
For starters, one of the best ways to be prepared is to get organized. If you live in a place that has all four seasons, you likely have many more lawn care supplies than people who live in more temperate climates. You likely have a place that you keep all of these supplies together, such as a garage or a shed, or possibly even a crawlspace. No matter where you keep your lawn supplies, it's a good idea to keep them neat, clean, and orderly. When you keep your supplies and tools organized, it's much easier to complete your lawn preparation plans.
You might wonder what the best way to keep your supplies organized, and I have an answer – items from DealDash! If you feel like you don't have enough storage, you should check out these resin storage benches and sheds. If storage isn't your problem, but rather you have a lack of tools, DealDash can help with that, too. Pressure washers, lawnmowers, and weed trimmers are all items you can find to round out your collection.
Get Your Lawnmower Ready!
Next up in lawn preparation plans – the lawnmower. Has your lawnmower been sitting in the cold all winter? Probably. This is why it's important to do a little maintenance on it before the Spring arrives. You can take it in for servicing, of course, but there are some easy things you can do yourself at home.
First, check the air filter. That's the cylinder of folded paper held together by grates made of plastic, metal, or both. If it's clean and dry, you don't need to do anything. Chances are, though, you will need to replace it.
Next, check the gas and oil levels. If you don't know how to do this, remember that it is a very similar process to checking the oil level in your car. When in doubt, please hire a professional to do these things for you.
Learn From the Experts
Finally, if you are confused about what exactly you should be doing for your lawn in the Spring, learn from the experts. You can do this in a variety of ways, such as taking a trip to your local lawn and garden center, asking a knowledgeable friend or family member, or learning online. A great place to start would be this article from Popular Mechanics called How to Get Your Lawn Ready for Spring. By learning from the experts, you will make your lawn preparation much easier and less stressful.
Thanks for Reading
Do you need a new shovel, lawnmower, shed, or other lawn items? Always make sure you check DealDash first. Browse in the Home, Garden, and Tools category for lots of options. Thanks so much for reading this article on lawn preparation tips.
Do you need new lawn items for Spring? Begin by checking DealDash for mowers, shovels, and more. You will find many outdoor items. Have a great time on DealDash and happy bidding everyone!
This sponsored DealDash blog article was written by Dawn E, a mother of 3 who loves DealDash. Dawn was compensated for writing this article. Check out Dawn and her cats on Instagram! This blog is written by real DealDash customers. The opinions and advice shared here represent our customers' views and not those of the company.