DealDash Tips to Save Money Now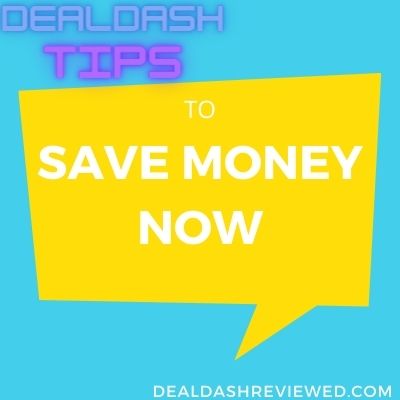 Everyone likes to save money. Sometimes it can be difficult to know how. Here are some tips from DealDash to save money now.
Saving money can be tricky sometimes. The hard part is that it requires discipline and cutting back on things that you enjoying buying. Are you are used to spending a lot of money? It's spring, things are fresh and new outside. It is the perfect time to change your spending habits by saving money. Saving money is very important because you might need cash for an emergency such as a broken car or unplanned medical expense. Here are a few suggestions to get you started trying to save money, from DealDash.
Save Money, Don't Make Impulse Purchases
To begin with, forget those impulse buys. I don't mean a candy bar or a magazine at the checkout lane at the supermarket. Of course, you can save money by not buying those, either! However, I am talking about bigger impulse purchases such as a new TV, video game systems, expensive purses and sneakers, and other "luxury" impulse buys. You know, the kind of purchase that you make when you go to the mall to "just browse" but then spot something expensive on sale that you hadn't planned on buying.
This doesn't mean that you can't buy the items you like! However, if the item is over $100, you should really go home and think about it more before you spend the money. Most items are not on a 1-day only sale. Most sales last for a week. Simply ask the cashier when the sale ends. Some items will even have it printed directly on the sale sign. Go home and think about if you really want the item, or if the desire for the item fades. Simply waiting a few days before you buy (or NOT buy) can save money.
Find a Saving Buddy
Next, another way to save money is to find a saving buddy. This can be a friend or relative who also likes to try to save money. Most people don't have time to keep track of all of the sales in their area, especially if you have 4 or 5 different grocery stores. Most sale ads, especially grocery store ads, have the best deals on the front page. This is also true for pharmacy ads, big box store ads, and many others. Get together with your saving buddy and split up the ads in your area. You can alert each other when you find an especially good deal.
Another way that having a saving buddy can help is coupon clipping. Most people only clip coupons for specific types of products. Personally, I only bother to clip coupons for health and beauty items. These are the items that are most interesting to me, and I will buy new ones just to try out. Other people only clip coupons for cleaning supplies or food. So figure out which categories of coupons that your saving buddy likes, and clip and swap coupons with each other.
If you don't get the newspaper or have coupons delivered in the mail, you can print them online. Coupons.com has just about any coupon that you would like, and you can print them from your computer for free.
Try DealDash's Buy It Now (BIN)
Finally, a great way to save money is by using DealDash's Buy It Now (BIN) feature. The BIN feature is very easy to use. For example, pretend that you want to buy some new sheets and bedding for your bedroom. This is an item that you would be buying anyway, so why not bid on your new bedding on DealDash?
However, if you stop bidding before the end and aren't the highest bidder, it's not a big deal. You can choose to BIN the item instead. All you need to do is pay the BIN price that is listed on the auction. DealDash will send you the bedding (with free shipping) and return all of the bids that you used on the auction to use again on a different one.
Thanks for Reading
Saving money can be fun when you give these ideas a try. Just use these suggestions, put your mind to it, and remember the benefits of saving money. Thanks so much for reading this DealDash article on tips to save money this spring.
Try these unique ways to save money. Use these tips from DealDash, and see what is up for bid today. Visit now and save. Have a great time on DealDash and happy bidding everyone!
This sponsored DealDash blog article was written by Dawn E, a mother of 3 who loves DealDash. Dawn was compensated for writing this article. Check out Dawn and her cats on Instagram! This blog is written by real DealDash customers. The opinions and advice shared here represent our customers' views and not those of the company.