Cooking Different Cuisines with DealDash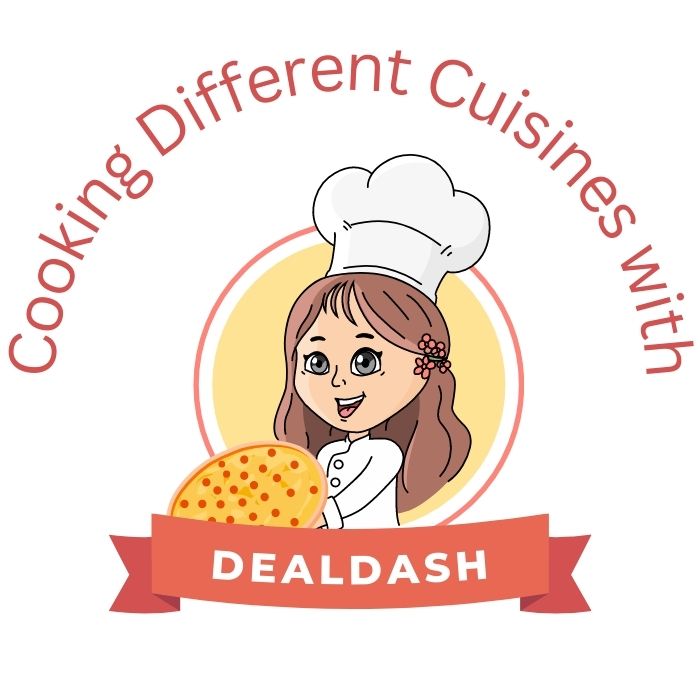 Have you been cooking the same meals day after day? Why not try cooking different cuisines from around the world?
Cooking is a life skill that everyone should have. It is not only a way to save money, but it is also a way to express your creativity and connect with others. There are many different cuisines to learn and each one has its own unique flavor profile. Let's learn a little about different cuisines, with a little help from DealDash.
Why Learn Different Cuisines?
There are many reasons why you should learn how to cook different cuisines. First, it will help you to become a more well-rounded person. When you learn about different cultures, you also learn about their food. This can help you to develop a deeper understanding of the world around you.
Second, learning how to cook different cuisines can help you to save money. Eating out can be expensive, but cooking at home is much cheaper. When you know how to cook different cuisines, you can easily find recipes that are both delicious and affordable. Additionally, if you have any ethnic food stores near you such as Indian or Chinese, you can often find cheaper ingredients. One of my favorite ethnic food stores in my area is called H-Mart. It's a huge Korean grocery store that also has an adorable stationery store and skincare/makeup store located inside the main building. If you use the store locator on the website, it appears that they have stores in 14 different states.
Third, learning how to cook different cuisines can help you to impress your friends and family. When you cook a meal for someone, you are showing them that you care. They will be impressed by your culinary skills, and they will appreciate the time and effort that you put into making their meal.
How to Learn Different Cuisines
There are many ways to learn how to cook different cuisines. You can take a cooking class, watch cooking videos, or read cookbooks. You can also ask friends and family for recipes, or you can experiment with your own ingredients.
If you are taking a cooking class, you will learn from a professional chef. They will teach you the basics of cooking, and they will also teach you how to make specific dishes. If you are watching cooking videos, you will learn from chefs who are sharing their knowledge with the world – or home cooks who are very familiar with that specific cuisine. If you are reading cookbooks, you will learn from chefs who have written down their recipes for you.
No matter how you choose to learn, the most important thing is to be patient and persistent. Cooking takes time and practice to learn, but it is a rewarding skill that will last a lifetime.
Some Tips for Learning Different Cuisines
Here are a few tips for learning different cuisines:
Start with the basics – Before you start cooking different cuisines, it is important to learn the basics of cooking. This includes things like how to use different cooking utensils, how to measure ingredients, and how to cook different types of food.
Find a good source of recipes – There are many different places to find recipes. You can find them in cookbooks, online, or even in magazines. When you are choosing recipes, make sure to choose ones that are appropriate for your skill level.
Don't be afraid to experiment – The best way to learn how to cook different cuisines is to experiment. Try new recipes, and don't be afraid to make mistakes. The more you cook, the better you will become.
Be patient – Learning how to cook different cuisines takes time and practice. Don't get discouraged if you don't get it right away. Just keep practicing, and you will eventually become a master chef.
Find a specialty – There's no need to learn 100 dishes from a cuisine to enjoy it at home. Find a few favorite dishes from each cuisine, and practice them to perfection.
DealDash Has Cooking Supplies for All Cuisines
DealDash offers a wide variety of products, including cooking supplies. You can find everything from an aluminium pots and pans set to chef knives and bakeware on DealDash. And, since you are bidding on the items, you can often get great deals on cooking supplies. To bid on DealDash, simply enter the number of bids that you're willing to use and click "Book BidBuddy." You can also bid manually, but when you use the BidBuddy, you'll never miss a click! DealDash is a great way to find high-quality cooking supplies at a fraction of the retail price. So, if you're looking to update your kitchen, be sure to check out DealDash!
Thanks for Reading
Learning how to cook different cuisines is a great way to expand your horizons and learn about different cultures. It is also a great way to save money and impress your friends and family. If you are looking for a new hobby, learning how to cook different cuisines is a great option. Be sure to visit DealDash when you are looking for kitchen supplies, you'll be delighted with the selection and quality. Thanks so much for reading, and happy bidding everyone!
This sponsored DealDash blog article was written by Dawn E, a mother of 3 who loves DealDash. Dawn was compensated for writing this article. Check out Dawn and her cats on Instagram! This blog is written by real DealDash customers. The opinions and advice shared here represent our customers' views and not those of the company.