DealDash Helps You Choose a Summer Camp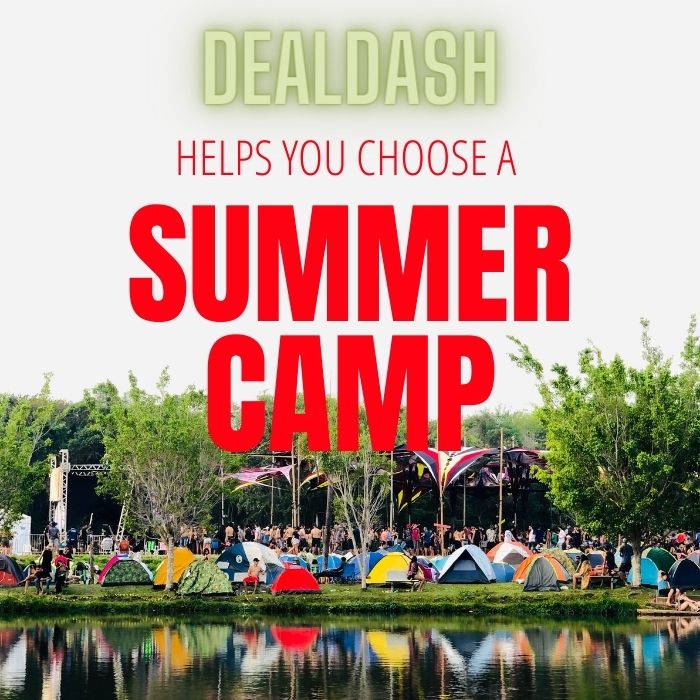 Now is the time to sign your kids up for summer camp! Camp is an excellent way to get your kids outside and off of electronics for a fun summer vacation.
Choosing a summer camp for your child can be a daunting task. There are so many factors to consider, from the type of camp to the location to the cost. But don't worry, we're here to help! In this blog post, we will walk you through the process of choosing the perfect summer camp for your child. Read this article for some tips and suggestions from DealDash on finding the best summer camp for your kids this summer.
Summer camp is a great way for kids to have fun, make new friends, and learn new skills. But with so many camps to choose from, it can be tough to know where to start. That's why we've put together this guide to help you choose the perfect summer camp for your child.
Factors to Consider When Choosing a Summer Camp
When choosing a summer camp, there are a few factors you'll need to consider:
Your child's interests: What are your child's interests? Does he or she love the outdoors? Is he or she interested in sports, art, or music? Choose a camp that offers activities that your child will enjoy.
Your child's age and ability level: Some camps are designed for younger children, while others are geared towards older kids. Some camps are for beginners, while others are for more experienced campers. Choose a camp that is appropriate for your child's age and ability level.
The camp's location: Do you want your child to attend a camp that is close to home, or are you open to sending him or her to a camp that is further away? Consider the location of the camp when making your decision. For younger kids, many towns offer summer camps that are located at local elementary schools.
The camp's cost: Summer camps can range in price from a few hundred dollars to several thousand dollars. Choose a camp that fits your budget. The cost is typically relative to the number of hours per day and days per week your child attends. If you're on a budget, consider a half-day program.
Types of Summer Camps
There are many different types of summer camps, so you're sure to find one that's perfect for your child. Some popular types of camps include:
Traditional camps: These camps offer a variety of activities, such as swimming, hiking, arts and crafts, and sports.
Specialty camps: These camps focus on a specific activity or interest, such as sports, music, art, or theater.
Overnight camps: These camps require campers to stay overnight. They are typically longer than day camps, and they offer more opportunities for campers to bond with each other and with the camp staff.
Day camps: These camps are shorter than overnight camps, and campers return home each night. They are a good option for families who do not want to send their children away from home for an extended period of time.
Tips to Choose the Right Summer Camp
Once you've considered the factors above, you can start to narrow down your choices. Here are a few tips for choosing the right summer camp for your child:
Visit the camp: If possible, visit the camp in person before you make a decision. This will give you a chance to see the facilities, meet the staff, and get a feel for the camp's atmosphere.
Talk to other parents: Ask your friends, family, and neighbors for recommendations. They may be able to give you first-hand accounts of their children's experiences at different camps.
Read reviews: Read online reviews of different camps to get an idea of what other parents have to say about them.
Ask questions: Don't be afraid to ask questions when you're visiting a camp or talking to the camp's staff. The more information you have, the better equipped you'll be to make a decision.
Not sure how to go about finding different types of camps? Check out the Camp Search website. You will find all types of camps including camps for special needs children, virtual camps, and more.
DealDash Has Fun Outdoor Items for Kids
No matter which summer camp you send your kids to, they will still have plenty of time at home to play. Make sure your kids have lots of fun things to do at home this summer. DealDash has plenty of fun stuff that will entertain both kids and adults. A Ninja Warrior obstacle course, beach tent, and ride-on motorized cars are just a few of the fun things you will find on DealDash for kids to enjoy.
Thanks for Reading
Choosing a summer camp is a big decision, but it doesn't have to be stressful. By following the tips in this guide, you can find the perfect summer camp for your child. So what are you waiting for? Start your search today! Thanks so much for reading this new article from DealDash. Be sure to see what new kid and family items are up for bid today. Have a great day, and happy bidding everyone!
This sponsored DealDash blog article was written by Dawn E, a mother of 3 who loves DealDash. Dawn was compensated for writing this article. Check out Dawn and her cats on Instagram! This blog is written by real DealDash customers. The opinions and advice shared here represent our customers' views and not those of the company.