DealDash Cleans: Autumn Car Wash
Winter is coming, it's time to give your car one last car wash in autumn. Here are some tips from DealDash to get you started.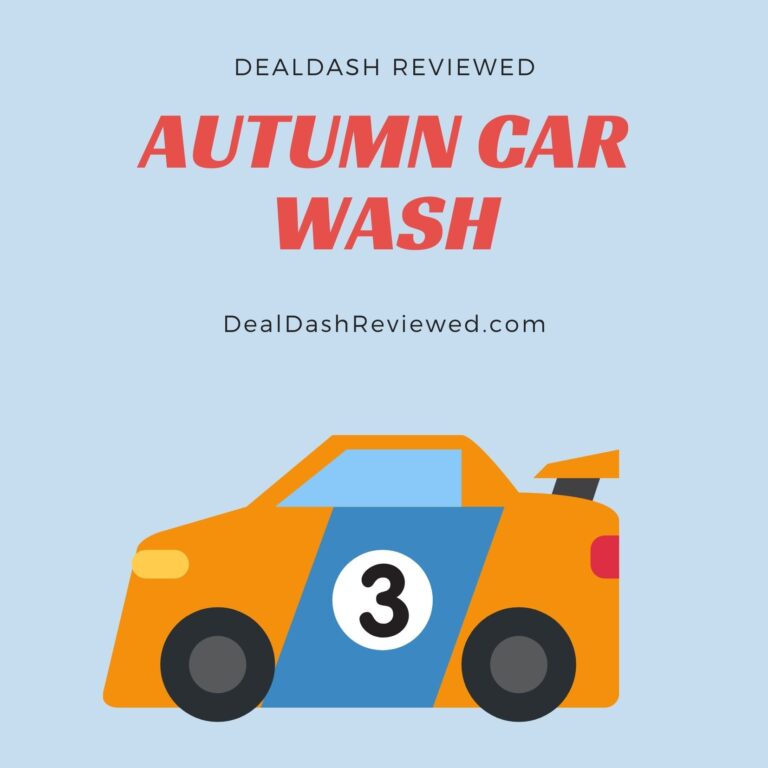 It might feel pleasant outside now, but winter will be here shortly. Your car will be getting dirty soon enough with ice, snow, and salt, so why not start with a clean slate? It's important to take good care of your car, and a big part of taking care of your car is keeping it clean. Here are some tips to wash your car in autumn, from DealDash.
Pick a Nice Day
The first step to washing your car in autumn is to choose a nice day for a car wash. Obviously, a rainy day is out, but you should try to pick a sunny (not cloudly) day as well. Additionally, choosing a day that is warmer, say in the '60s instead of the '50s is a good move for your comfort. If you choose a colder day to wash your car, you are more likely to rush through the washing and not do a good job. The difference between washing the car on a day that is 65 versus 55 will make you much more comfortable and willing to take your time.
Washing Supplies? Check DealDash for Cleaning Items
Next, another important step of washing your car is gathering your supplies in advance. You will need a glass cleaner such as Windex, a bucket, a sponge, and clean dry towels. If you wash your car fairly frequently, keeping these supplies together will make your job easier. You might even want to pick up each of these supplies specifically for washing the car instead of having to gather them up each time. When you are prepared with your supplies it will make washing your car much easier in autumn.
If you find that you need more cleaning and washing supplies for your home and car, you need to visit DealDash to browse cleaning supplies. You will find things to clean your home and car that are just right for you. Browse the Home, Garden, and Tools category for things like towels, vacuums, and more.
Quick Car Wash Tips
Interior
Dust the dashboard first. Some of this dust and dirt will fly onto the windows, seats, and floor. So dusting should be first
Wash the inside windows. Use your window cleaner and shine up those windows nicely.
Vacuum the seats and floor. Now that you have gotten the dust off of the dash and the windows, it's time to vacuum.
Exterior
Give your car a rinse your car with plain water. Try to get the entire car with the hose – from the roof to tires. Be sure to remove any dirt or sand that you see to avoid scratches to your paint. T
Lather some soap and soap up the car starting from the top and going down to the tires and wheels. Be sure you rinse your sponge out in the bucket periodically. Also, definitely change out your bucket of water when it starts looking too dirty.
Rinse the car with the hose removing all of the soap suds. Leaving any suds can leave streaks or even damage your paint. Give it one more rinse after you think you have removed all of the soap, just to be sure.
Finally, dry your car with a clean, soft towel. Many people love to use a microfiber cloth, but a regular towel is fine if that is what you have.
Thanks for Reading
I hope that this article has given you some good tips to get your car clean. Thanks for reading the newest blog article. You can visit the Popular Mechanics website for more car wash tips.
If you need cleaning items with free shipping DealDash has them. Check out the robot vacuums, towels, and steam cleaners. Have fun and happy bidding everyone!
This sponsored DealDash blog article was written by Dawn E, a mother of 3 who loves DealDash. Dawn was compensated for writing this article. Check out Dawn and her cats on Instagram! This blog is written by real DealDash customers. The opinions and advice shared here represent our customers' views and not those of the company.