DealDash Stays Cool in the Summer Heat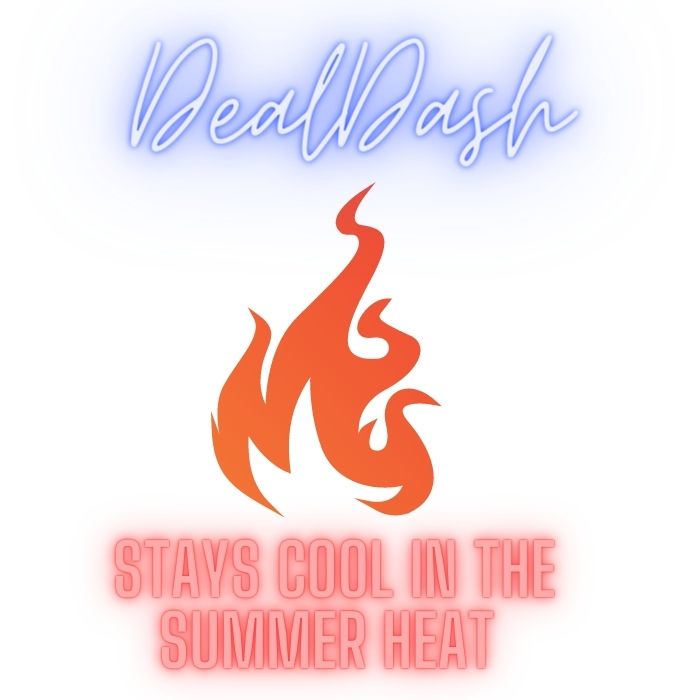 It's going to be a hot one this summer! Read this article for some tips to stay cool when the temperature rises.
Summer is here, and with it comes hot, sticky days spent sweating and trying not to melt. While summer may be the season of outdoor barbecues and weekend beach trips, it's also a time when the temperatures can hit record highs. To stay comfortable during these scorching days, adapt your lifestyle and environment to be cooler. Here are a few easy tips to help you stay cool in the summer heat, from DealDash.
Beat the Heat with Clothing
Wearing loose, light-colored clothing is the best way to keep cool in the summer heat. Natural fabrics such as cotton and linen absorb sweat and allow your skin to breathe, keeping your body temperature down. Choose clothing pieces with lighter colors to reflect the sun's rays and keep yourself cooler. Opting for sunhats, sunglasses, and light scarves can also be a helpful way to stay in the shade and out of the sun's direct heat.
Cooling Down the Home
Your home should be your refuge from the summer heat. Installing ceiling fans, window fans, and air conditioners can help to keep indoor temperatures lower and more comfortable. Keeping the windows and doors open during the cooler hours of the day can also be a helpful way to reduce indoor temperatures. Blinds and curtains should be used at all times to block the sun's heat and let in cooler air.
Stay Hydrated
One of the most important things to do during the summer heat is to stay hydrated. Drinking plenty of water helps to keep your body temperature and cool and flush out any toxins or impurities in your system. It's recommended to drink at least eight glasses of water a day during the summer months, and opting for cold water can help to keep your temperature lower. Different people have slightly different water requirements. The Mayo Clinic has an excellent article you should read to learn more.
DealDash Has Items for the Home
No matter how you choose to beat the heat this summer, DealDash has items for the home that can help. You will find plenty of items on DealDash to keep you cool such as fans, countertop ice makers, and ceramic cooling tumblers. In addition to the cooling items, you will also find tons of lovely home decor that is just perfect for a spring or summer home makeover.
Thanks for Reading
The summer heat can be dangerous and uncomfortable, but with the right precautions, you can stay cool and comfortable. By being mindful of the clothing you wear and the environment you create in your home, you can beat the heat and enjoy the summer season. Remember to stay hydrated and look for ways to keep your body and mind cool during the hot days. Also, be sure to check out all of the items on DealDash that can help keep you cool. Thanks so much for reading, and happy bidding everyone!
This sponsored DealDash blog article was written by Dawn E, a mother of 3 who loves DealDash. Dawn was compensated for writing this article. Check out Dawn and her cats on Instagram! This blog is written by real DealDash customers. The opinions and advice shared here represent our customers' views and not those of the company.