DealDash Family – Fun on a Budget This Summer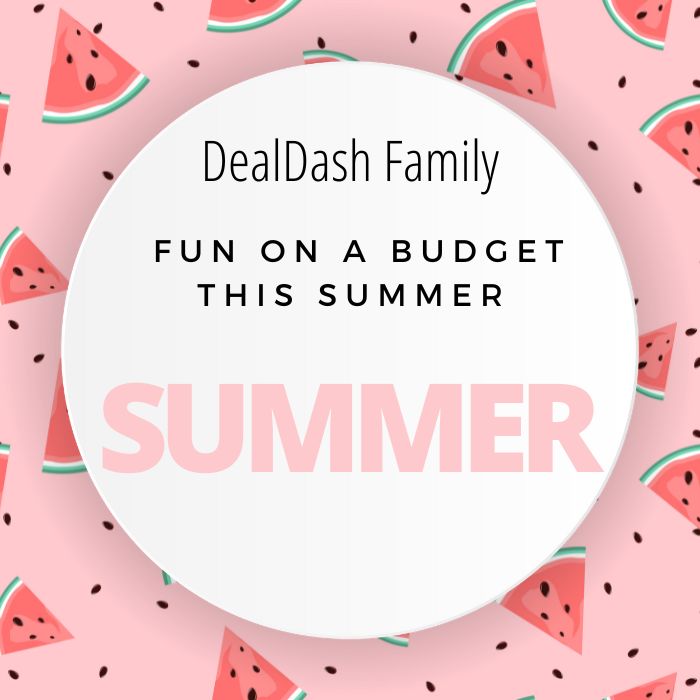 With summer on its way, now is the time to think about all of the fun things you want to do! Be sure to keep your budget in mind, too.
Summer is a time for fun, relaxation, and spending time with family and friends. But it can also be a time of financial stress, especially for families with children. The cost of summer activities can add up quickly, from camps and lessons to travel and entertainment. But don't worry, there are plenty of ways to make summer fun on a budget. Here are some suggestions from DealDash to get you started.
Be Sure to Plan Ahead
Just for starters, one of the best ways to save money on summer activities is to plan ahead. This means starting to think about what you want to do and where you want to go well in advance. Also, the earlier you start planning, the more likely you are to find deals and discounts.
There are a number of ways to find deals on summer activities. You can check websites like Groupon and LivingSocial for discounts on local activities. Additionally, you can also sign up for email lists from your favorite businesses to receive exclusive offers.
It's Fun to Get Creative
Secondly, there are many ways to have fun without spending a lot of money. Get creative and think outside the box. Here are a few ideas to get you started:
Have a water balloon fight
Go for a hike or bike ride
Have a picnic in the park
Go swimming at a local pool or beach
Visit a free museum or art gallery (Check your library for free passes!)
Go to a free concert or festival
Have a game night at home with friends/family
Go camping or fishing
Have a bake sale or lemonade stand with your kids to raise money for a summer activity you want to do
Get involved in Your Community
Finally, there are many ways to get involved in your community and have fun at the same time. So, here are a few ideas:
Volunteer at a local soup kitchen or homeless shelter
Help out at a local park or playground by filling up a trash bag with litter
Attend a community event, such as a farmers market or block party
Join a sports team or club
Take a class at a local community center
Volunteer at a local animal shelter or pet rescue organization
DealDash Has Stuff for Summer Fun
What does your family enjoy doing during the summer? DealDash has plenty of items up for bid that will enhance your summertime fun. One of the most fun things to do on a summer night is to have a fire in a fire pit! There's no need to try to make one in the backyard with rocks or bricks, bid on a fire pit on DealDash. Also, for the kids, you'll find lawn games and sports equipment up for auction. No matter what activities your family enjoys, check DealDash first!
Thanks for Reading
So, these are just a few ideas to help you make summer fun on a budget. By planning ahead, getting creative, and getting involved in your community, you can have a summer full of fun without breaking the bank. Also, be sure to check DealDash when you need something for summer fun! Thanks so much for reading, and happy bidding everyone.
This sponsored DealDash blog article was written by Dawn E, a mother of 3 who loves DealDash. Dawn was compensated for writing this article. Check out Dawn and her cats on Instagram! This blog is written by real DealDash customers. The opinions and advice shared here represent our customers' views and not those of the company.