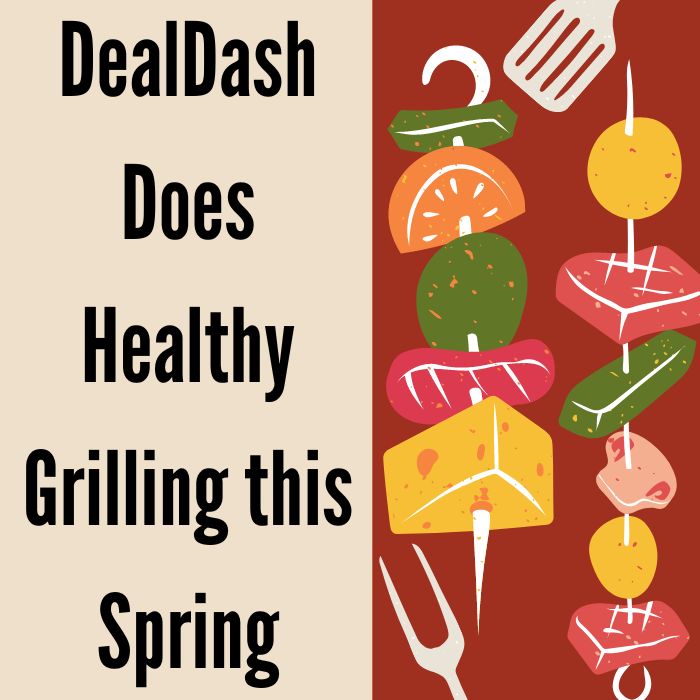 Spring is synonymous with outdoor fun, including a good old-fashioned BBQ with family and friends. While it's easy to fall into the trap of indulging in unhealthy foods during these gatherings, it's essential to maintain a balanced diet, especially during the spring months. Fortunately, there are plenty of healthy grilling recipes that are both delicious and nutritious. Read this article for some suggestions from DealDash, then get out there and get grilling.
Healthy Grilling Recipes
When it comes to grilling, it's important to be aware of fatty cuts of meat and opt for leaner proteins, such as fish or chicken. Skewers are another great way to add a variety of vegetables to the mix and make the meal feel even more balanced. Marinating the meat with healthy and flavorful recipes is also a great way to introduce different foods without sacrificing nutrition. If you're going to make meat skewers of any kind, it's essential to make sure that your meat is tender. The American Heart Association has an excellent article with tasty marinade recipes. Be sure to check it out!
Veggie Skewers – Great for Healthy Grilling
Veggies are a great addition to any grilling session, and skewers make them even more delicious. A combination of bell peppers, mushrooms, squash, zucchini, etc. offers plenty of flavors and textures. Once you have your selection of veggies, marinate them in a delicious combination of olive oil, garlic, red pepper flakes, oregano, salt and lemon juice. Grilled veggie skewers can be served as a main course or as a side dish. They are a great way to get your daily dose of vegetables and they are sure to please everyone at the table.
Chicken and Fish Kebabs
Lean proteins, such as chicken and fish, are perfect for grilling, and kebab recipes offer a creative twist. This means even more flavor for you to enjoy. Choose a versatile marinade that complements any dish, like a blend of olive oil, garlic, lemon juice, paprika and cumin. Once it's ready, simply skewer the ingredients together and get grilling!
DealDash Has Plenty of Grilling Supplies
If you're excited about grilling this May, you will be happy to hear that DealDash offers a large variety of grills. No matter what type or style of grill you want to use, you will find it on DealDash. Check out the grills available!
Classic Gas Grill
Wood Pellet Grill
Grill and Smoker Combo
Smoker
Ceramic Dome
Camping
In addition to actual grills, you will also find grilling supplies. Griddles, pizza stones, and tong and spatula sets are just a few of the supplies that you will see up for bid. Check out the Home, Garden, and Tools category for even more selection!
Thanks for Reading
Grilling doesn't have to be unhealthy no matter what time of year you do it. Whether you're cooking up chicken and fish or veggie skewers, there are plenty of delicious recipes that are healthy and nutritious. With a little bit of planning and creativity, you can prepare the perfect summer BBQ meal that everyone will enjoy. Thanks so much for reading the newest article, I hope that it got you thinking about how to make your grilling healthier this year. Have a great day, and happy bidding everyone!
This sponsored DealDash blog article was written by Dawn E, a mother of 3 who loves DealDash. Dawn was compensated for writing this article. Check out Dawn and her cats on Instagram! This blog is written by real DealDash customers. The opinions and advice shared here represent our customers' views and not those of the company.