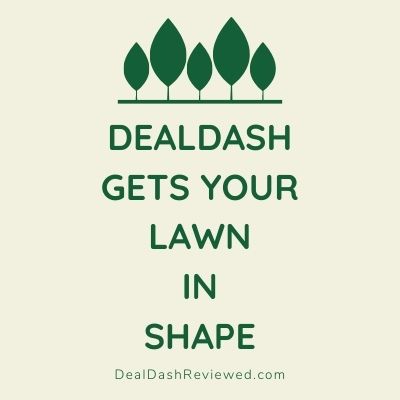 Is your lawn looking a little shabby this June? No problem! DealDash is here to help you get your lawn into shape.
There are many things that you can do this summer to get your lawn into shape and help it look amazing. There are flowers to plant, lawns to seed and water, and lots of other small details. DealDash has some suggestions for you. Read on for some great information and tips on how to get your lawn looking great this June.
Get Your Lawn into Shape with Flowers
To start with, are you a fan of gardening? It's time to plant those beautiful flowers that will make your lawn look so beautiful this year. Additionally, it is an excellent time to re-seed any patchy parts of your lawn. After you do this, make sure to water the grass seed daily until you see it start to sprout. For the best results, turn your sprinkler on in the late afternoon. Also, be sure to pull out any dead plants and bushes while you are planting your flowers. It will make your lawn look so much nicer.
How do you know when it's the best time to plant certain flowers, fruits, and vegetables? The USDA has an extremely helpful chart. It will help you no matter where you live in the USA. Check it out! USDA Plant Hardiness Zone Lookup
Are Your Lawn Tools Ready for Summer?
Next, another important part of getting your lawn into shape this summer is to take care of your lawn tools. What sort of lawn tools are we talking about? Your mower, weed whacker, small gardening hand tools, etc. If repairs are needed on your mower or weed wacker, now is a perfect time to do them. Clean off your small hand tools for gardening, also your shovels, and any other big or small tools you use to take care of your lawn.
Additionally, have your hoses been sitting shed or the garage all winter? You will need to turn on your water supply to your outside spigots and set up your hoses and sprinklers. Also, be sure to hose off your deck furniture, your patio, your shed, and anything else that got a bit dirty during the winter.
New Summer Items from DealDash
Finally, it's lawn and garden season on DealDash! You will find so many things that you can use to beautify your lawn, garden, and home. Now is a great time to be bidding on, winning, or BINning (Buy It Now) lawn and garden items! You will find items such as leaf and grass blowers, mowers, and more in the Home, Garden, and Tools category on DealDash.
Thanks for Reading
Thank you so much for reading the newest DealDash article on how to get your lawn into shape this summer. Don't forget to check back for new articles here.
DealDash can help you save money on lawn and garden items. You will fine things that you need for your lawn such as mowers and solar pathway lights. Visit now to see how much you can save. Have a great time and happy bidding everyone!
This sponsored DealDash blog article was written by Dawn E, a mother of 3 who loves DealDash. Dawn was compensated for writing this article. Check out Dawn and her cats on Instagram! This blog is written by real DealDash customers. The opinions and advice shared here represent our customers' views and not those of the company.