DealDash's 4th of July Crafts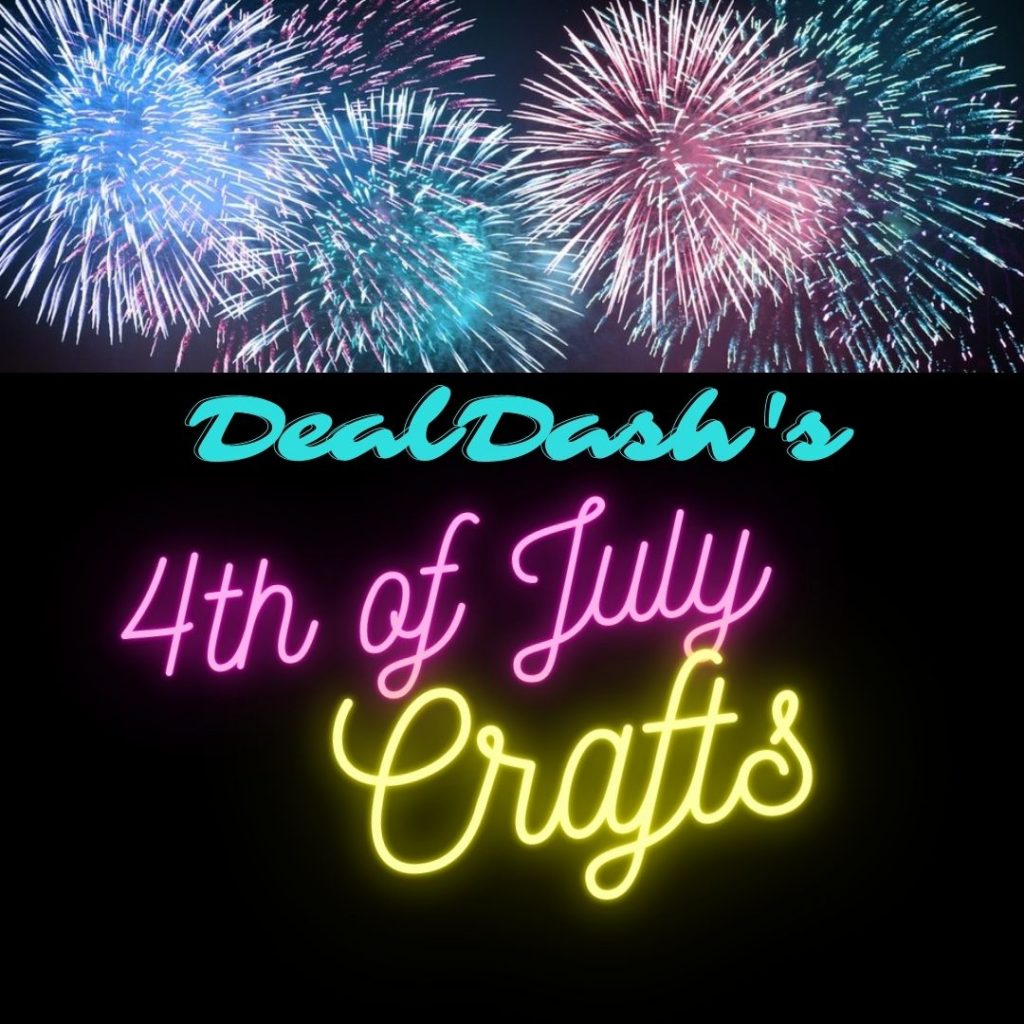 DealDash is here to help you do 4th of July crafts with your family. Read on for some fun ideas.
If you and your family love crafts as my family does, then you will assuredly be doing some for the 4th of July. No matter if you have kids or not – crafts are fun for everyone. The 4th of July is coming up very soon, so let's do some crafts with DealDash!
Make a Red, White, and Blue-Pom Pom Wreath
Wreaths are so pretty, and can really make your house stand out from the rest on your block. Unfortunately, they can
be very expensive. You can buy a wreath from the craft or home decor store, but you will be paying much more than the materials are worth. So, if you're crafty, it is much cheaper (and more fun) to make a wreath for yourself. Here's what you'll need.
Approx. 1 skein of yarn per color of pom-poms. You can use 1, 2, or 3 colors. You can also just buy the pom-poms if you don't want to make them yourself.
A foam circle for the wreath – sold in the floral section at the craft store
Wooden Stars (optional)
Pins (with the pinheads the same colors as your yarn
Fabric and twine to hang
Use up your skeins of yarn making pom-poms. If you don't know how to make them, here is a quick video tutorial
After making the pom-poms, simply pin them all around the foam circle. Use the pins with the same colors on the pinheads so you can't see where they are attached. You can now add any additional details to your wreath such as wooden stars, ribbons, etc. Finally, use the wire to make a hanger on the back of the wreath.
Paint a Patriotic Flower Pot
Next, a patriotic flower pot is the perfect way to display your flowers on the 4th of july. For this craft, all you need is a terracotta pot, a star stencil or sponge stamp, and red, white, and blue paint, and painter's tape. This is such a simple and fun craft!
Tape around the pot with the painters tape so you can easily get clean lines.
Paint your first layer of color around the pot
Let it dry, then tape around the pot to do your next layer of color.
Continue this up until the pot has red, white, and blue rings around it
Take your star sponge stamp or stencil, and make a ring of stars around the top of the pot. Beautiful!
If these crafts don't strike your fancy, no problem! Women's Day has an article with 31 of the Best 4th of July Crafts. Take a peek, I'm sure that you will find something that's right up your alley.
DealDash Has Home Decor Items
Finally, if crafting and creating just isn't your thing, no problem! DealDash has a huge selection of all sorts of home decor items for you to choose from. You will find beautiful decor items such as fountains and clocks, porcelain figures, and sculptures. Just look in the Home, Garden, and Tools category to browse all of the amazing offers.
Thanks for Reading
The 4th of July is a great time to do crafts and celebrate America. Try these crafts, and see if you can come up with some new ones for yourself. Thanks so much for reading this new article.
Need beautiful decor items? DealDash has all of the items for your home that you need. You will find awesome items, and probably some things that you never even knew that you wanted. Have a great time on DealDash and happy bidding everyone!
This sponsored DealDash blog article was written by Dawn E, a mother of 3 who loves DealDash. Dawn was compensated for writing this article. Check out Dawn and her cats on Instagram! This blog is written by real DealDash customers. The opinions and advice shared here represent our customers' views and not those of the company.