DealDash Grills: Save Money This Summer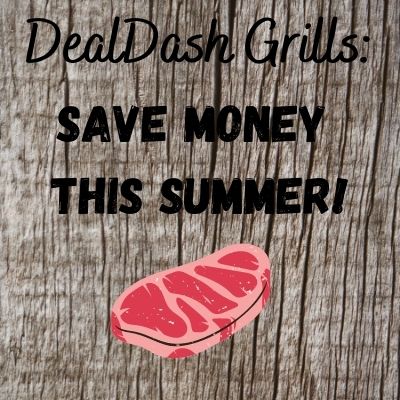 Grilling outdoors during the summer is delicious but can get expensive. This weekend, save money and grill at a discount with these tips from DealDash.
Do you love to grill outside in the summer? If you enjoy grilled foods such as hot dogs, steak, hamburgers, and corn on the cob, you're in luck, it's the perfect season for it! However, these foods can get expensive. There are ways to save, money, here are a few tips from DealDash to help you save.
Grill Extra, Save Money with Leftovers
To begin with, it might sound like common sense, but a great way to save money is to make sure that you don't waste food. Of course, you shouldn't waste food on a daily basis, and this is especially true when grilling expensive meats.
Don't waste a thing! You should even save all of the bones and scraps, as well. You can use these in other recipes later in the week with other meals.
For example, you can use up some of the meat scraps mince then and mix with ground hamburger to make meatballs or meatloaf. You can use these "leftover" meatballs in a pasta sauce to make delicious pasta for dinner. Additionally, be sure to save those bones! You can easily make a yummy broth with the leftover bones. You can use this broth as a base for a soup or stew. You can save money this summer by being cognizant of the scraps and leftovers you have from grilling.
If you would like to learn how to make a delicious broth from your leftover food scraps to save money, check out this article from the website "The Kitchn" on how to use leftover food scraps.
DealDash Can Help Save Money on Grilling
Additionally, keep in mind that you don't need to have the fanciest and best grilling accessories to make a delicious meal. When you see people grilling on TV or in the movies, they have the best and fanciest wireless thermometers, high-tech grill tools, and the best and most expensive grill. However, you don't need all of these things to make a wonderful grilled meal and save money, as well.
However, having nice grill items can't hurt, either! So if you would like to get new accessories to cook and grill, the Kitchen and Dining category on DealDash is the best place to get cooking items. You can get high-quality grills and grilling accessories on DealDash. If you are a fan of browsing, you will find just about everything you need to grill in the Kitchen and Dining category. You are sure to find what you need to help save money on grilling this summer.
Thanks for Reading
These are just a couple of ways you can save money when you're grilling this season. By taking the time to use these tips you will save money and enjoy preparing food on your grill. Thanks so much for reading this article!
Do you need grilling accessories or kitchen items? Be sure to check DealDash for grills and grilling accessories. You will find the things you need for grilling this summer. Visit now to see how much you can save. Have a great time and happy bidding everyone!
This sponsored DealDash blog article was written by Dawn E, a mother of 3 who loves DealDash. Dawn was compensated for writing this article. Check out Dawn and her cats on Instagram! This blog is written by real DealDash customers. The opinions and advice shared here represent our customers' views and not those of the company.