DealDash Helps: January is Perfect for Self-Care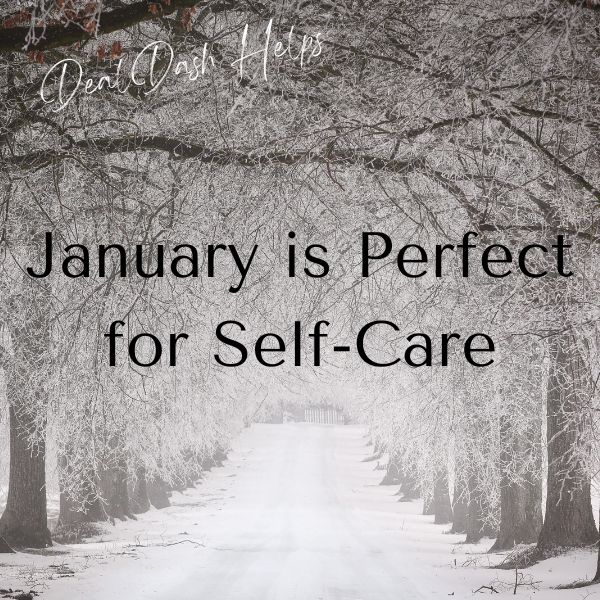 Many people take the time to make New Year's resolutions in January. If you prefer a more relaxed outlook, why not simply try a little extra self-care?
January is the perfect time for self-care and reflection. After all of the hustle and bustle of the holiday season, January provides a much-needed break from all of the stress and excitement. The cold winter months can be a great time to pause and reflect on your goals for the year ahead, as well as to commit to taking better care of yourself. Between cozy nights spent indoors with a cup of hot chocolate and daily walks in nature, there are plenty of opportunities to practice self-care during this month. Read on for some helpful suggestions from DealDash.
Healthy Self-Care Suggestions
It's easy to get caught up in work and other commitments over the holidays, but January should be used as an opportunity to slow down and focus on yourself. Make it a priority to practice good habits like eating healthy meals, getting enough sleep, and engaging in activities that make you feel relaxed and content. These small steps will help you develop healthier habits that will benefit you throughout the entire year.
Set Some New Self-Care Goals
January also gives us an excellent chance to set new goals and intentions for ourselves. Think about what you want to accomplish in this upcoming year. Do you have any personal projects or hobbies that you'd like to start? Now is the ideal time for setting goals that will bring joy into your life throughout 2023. Whether it's learning a new skill or taking up a creative hobby, January is a great time for self-reflection, goal setting, and improving your well-being going forward into the rest of the year.
If you're interested in exploring more self-care goals this January, visit the Morning Coffee with Dee site. You'll find a great article that will help you get started.
Self-Care is Easy with DealDash
Everyone deserves to take care of themselves, and DealDash auctions make it easier than ever to do so. With a variety of self-care items up for auction on the site, you can find everything from luxurious spa kits and relaxation packages to therapeutic skincare products and essential oil diffusers. Whether you're looking for something fun or functional, DealDash is sure to have something that fits your needs!
If you're new at self-care, no problem. DealDash is here to help. Try aromatherapy candles to cozy fleece blankets and stress-relieving jigsaw puzzles, you'll find the essentials necessary for a relaxing evening in. Pamper yourself with some premium bath salts or invest in an indoor herb garden. You're sure to find something that helps you unwind in the comfort of your own home. You can even splurge on rejuvenating facemasks and eye cream sets if you're feeling extra fancy!
Thanks for Reading
January is the perfect time to settle in and practice self-care. Take this opportunity to set meaningful goals, invest in healthier habits, and find your own comfort and relaxation. With DealDash auctions offering a variety of indulgent products. You can easily find everything you need to turn January into the ultimate month of self-care. So don't wait – treat yourself!
This sponsored DealDash blog article was written by Dawn E, a mother of 3 who loves DealDash. Dawn was compensated for writing this article. Check out Dawn and her cats on Instagram! This blog is written by real DealDash customers. The opinions and advice shared here represent our customers' views and not those of the company.