DealDash Makes the Most of the End of Summer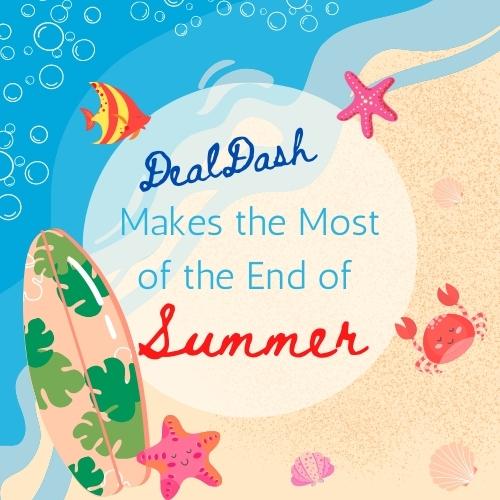 Don't despair, there are still a few weeks of summer left. Got any plans?
Summer is winding down and before you know it, the leaves will start changing color and the days will get shorter. It might be the end of summer, but that doesn't mean you can't enjoy yourself a little longer. Here are a few ideas on how to make the most of the rest of your summer, from DealDash.
End of Summer Road Trip
One great way to spend the remaining days of summer is by taking a road trip. It doesn't have to be a long one, even a day trip to somewhere nearby can be fun. Make sure your car is in good shape for the journey, and pack snacks and drinks for the drive. Bring along some games or books to keep you entertained on the way there and back. And most importantly, don't forget your camera to document all the fun!
If you're into music, there are usually plenty of outdoor concerts and festivals going on during the summer months. Check out what's happening within a day's drive, and see if there's anything that interests you. From music festivals to food festivals, there's bound to be something going on that you'll enjoy. Take a short road trip and enjoy an outdoor concert or music festival in the waning days of summer.
Wondering where to start? Check out the site Music Festival Wizard to search by a variety of filters such as location, number of days the festival runs, music genre, and more.
Enjoy the Water
No summer would be complete without one last trip to enjoy the water. Whether it's the beach, a lake, or even just a swimming pool, getting in some water time is essential. If you don't have any plans to travel in the next few weeks, take advantage of any nearby bodies of water. Go for a swim, build a sandcastle, or just relax in the sun with a good book.
One Last Hurrah
Summer might be winding to an end, but there is still time left for one last BBQ with your friends and family. Fire up the grill and enjoy some delicious food while you can. Make sure to have plenty of drinks on hand, and don't forget the sunscreen!
Last Minute Shopping on DealDash
Even though summer is coming to an end, that doesn't mean the fun has to stop. You can still find great deals on DealDash.com. Check out the Home, Garden, and Tools category for items for a great BBQ. You can also try the Hobbies, Toys, Outdoors, and Games category for lawn games, outdoor furniture, and everything else you need to enjoy the last few weeks of summer.
Thanks for Reading
The end of summer doesn't have to be the end of fun. There are still plenty of things that you can do to enjoy these last few weeks. Whether you hit the road or stay close to home, make the most of it! And don't forget to check DealDash for all of your summer needs such as lawn and garden supplies, outdoor toys, and more.
Thanks so much for reading, I appreciate your support! Do you have any tips on how to enjoy the end of summer? Leave a comment below and let us know. Until next time, happy bidding everyone!
This sponsored DealDash blog article was written by Dawn E, a mother of 3 who loves DealDash. Dawn was compensated for writing this article. Check out Dawn and her cats on Instagram! This blog is written by real DealDash customers. The opinions and advice shared here represent our customers' views and not those of the company.