Get Ready for Easter with DealDash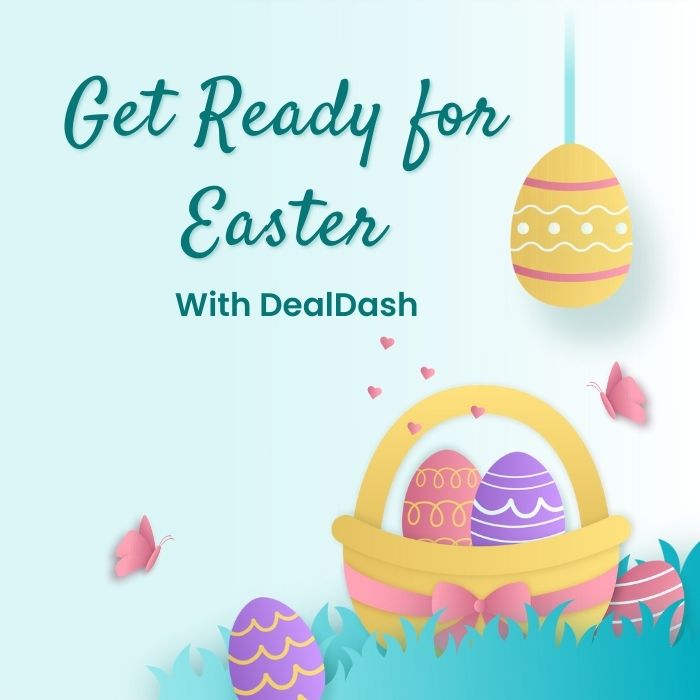 Easter is on the way – have you prepared everything for your kids? No? Let's get started!
Easter is a time to get together with friends and family and celebrate this joyous holiday. For parents, it can be a great opportunity to create special memories with their children. If you're looking to make it special for your kids this year, there are plenty of ways to do just that! From creating festive decorations to planning fun activities and games, there are lots of ways to ensure your little ones have a memorable holiday. With a bit of creativity and planning, your kids can have an amazing celebration that they'll never forget! Read on for our tips on how to put together an amazing day for your kids. Read on for some fun ideas from DealDash.
Fun and Colorful Decorations
Decorating your home for Easter is a fun and easy way to get your little ones into the festive spirit. Putting up some colorful wall and door decorations such as bunnies, chicks, and eggs is sure to brighten up your space while adding some extra Easter spirit. You can also deck out the dining room with a festive table runner and Easter-themed table decorations. Try checking your local craft store for fun window clings that will really make your decorating complete.
Activities & Games
Having fun activities to keep the kids busy is an important part of any children's celebration. There are plenty of Easter-themed games that the kids can play and activities to keep them occupied during the festivities. Consider setting up a scavenger hunt for the kids or holding an egg decorating contest. You could also try hiding Easter eggs inside or outside, depending on the weather. Instead of real eggs, try using plastic eggs with small prizes and candy inside. This way your eggs will be in no danger of spoiling, no matter how long it takes your little ones to find them.
Crafts for Young and Old
Crafts are a great way to encourage creativity and help your children express their individuality. There are plenty of Easter crafts that the kids can make, such as egg-shaped cards, hand-painted egg holders, and homemade Easter baskets. Alternatively, you could have pre-made craft kits available for the kids to assemble. If you're interested in getting crafty but don't know where to begin, check out the Country Living site. You will find adorable crafts for the whole family.
Classic Food
No celebration is complete without food! For a children's Easter celebration, consider serving some fun snacks that your kids will enjoy. Hot cross buns and Easter bunny shortbread are great for sweet treats, while Easter egg deviled eggs and vegetable platters are great for some healthier options.
DealDash Helps with Celebrations
Now that you know what kind of celebration you would like to have for the holiday, it's time to get some supplies. For celebrations and parties of all types, DealDash has you covered for supplies. Visit now and check out the countertop ice maker, cotton candy and popcorn makers, and other gadgets to make your celebration complete.
Thanks for Reading
Easter is a special time for families, and it's a great opportunity to create lasting memories with your little ones. With some planning and creativity, it's easy to put together an amazing celebration for your kids! From making festive decorations to planning games and crafts, there are plenty of ideas to help ensure your kids have an unforgettable Easter holiday. Thanks so much for reading, and I hope this article gave you some ideas for your holiday celebration. Have a great day, and happy bidding everyone!
This sponsored DealDash blog article was written by Dawn E, a mother of 3 who loves DealDash. Dawn was compensated for writing this article. Check out Dawn and her cats on Instagram! This blog is written by real DealDash customers. The opinions and advice shared here represent our customers' views and not those of the company.