Let's Go Outdoors with DealDash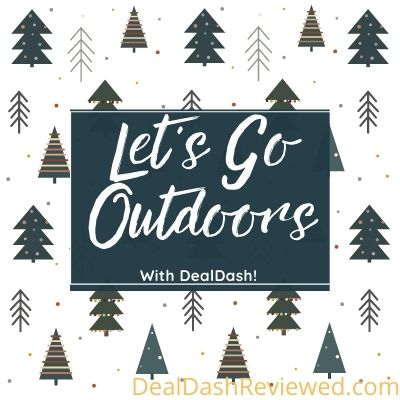 The weather might be cold and blustery, but it's still fun to go outdoors. Here are some suggestions for getting out and active, from DealDash.
Many people might not want to go outdoors when the weather is a little chilly, but you shouldn't let that stop you! You can have a lot of fun and get some exercise by choosing to go outdoors. Use these suggestions from DealDash to get moving in January.
Go Outdoors with Gear from DealDash
Getting ready to go outdoors and get active requires a little more preparation than in the warmer weather. Of course, it depends on where you are! However, for the most part, you will need a good coat, sturdy boots, gloves, and a hat. Choosing to wear a warm sweater and thick socks will increase your comfort when you go outdoors, as well.
You will find all of these items on DealDash. No matter if you're searching for outdoor gear like boots, mittens, or hats, you will find them in the Fashion, Health, and Beauty Category. Additionally, you'll find stylish sunglasses for men and women to bid on, as well.
Build Up Your Stamina
Next, you need to be sure that you aren't overexerting yourself too much at first. You should begin by sticking close to home at first with walks around the neighborhood. This way, you can build up your stamina while still being close to home in case you find it too cold to go outdoors.
Once you have built up your stamina and are used to the cold ou can also enjoy some nice family time by exploring a hiking trail or a gentle stroll in the park. You don't have to force yourself, just enjoy your time when you go outdoors in the winter.
Make It Fun!
Finally, even though choosing to go outdoors has numerous health benefits, you should still have fun. If you have kids, bundle them up and take them to the playground! If your family loves sports, why not play a little basketball or go on a bike ride? As long as there isn't ice and snow on the ground, these are fun activities you can participate in when you go outdoors.
The 12 Minute Athlete has an amazing list of 100 ways to go outdoors and get active even when it's cold. Many of these activities are free, such as flying a kite or throwing a ball for your dog. However, some of the suggestions are less feasible, like going helicopter skiing.
Thanks for Reading
Thank you for reading the new blog on ways to get active and go outdoors in January. I hope it gave you ideas to spend more time outdoors.
If you are shopping for winter clothing and outdoor items check DealDash first. You will find camping and sports items. Have a great time on DealDash everyone, and happy bidding!

This sponsored DealDash blog article was written by Dawn E, a mother of 3 who loves DealDash. Dawn was compensated for writing this article. Read even more at DealDashBlog.com, DealDashTips.com, or on her own blog, DawnBlogtopus.