DealDash: The Benefits of Pets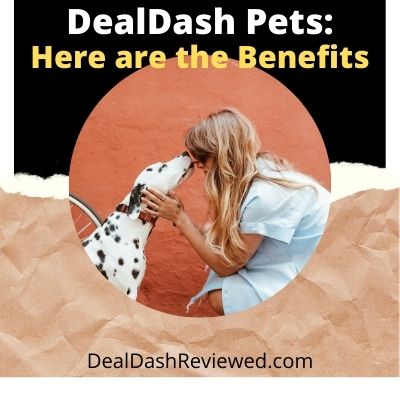 Having a pet is wonderful for many reasons. No matter if it's a cat, a dog, a small animal, reptile, or fish – there are many benefits of pets. Here are just a few, from DealDash.
Keeping a pet is a wonderful experience, no matter which type you choose. Many people know that keeping a dog, cat, fish, reptile, or small animal is a huge responsibility. However, it also has many benefits. Many people don't know how important it is to keep pets. You may be considering keeping a pet, but you don't know if this is the right decision. Here are some surprising benefits of having an animal BFF, from DealDash.
Never Alone, Benefits of Pets
Just to start with, one of the amazing benefits of pets is that you will never be alone. Even if your pet is a fish in a tank, it's nice to have another being in the home. Of course, an aquarium pet doesn't provide as much companionship as a cat, dog, or small animal. When you have something furry and cute to love, you will truly feel one of the benefits of pets. Personally, my kids are getting a bit bigger, and spend a lot of time playing video games or video chatting with their friends. I might feel a little lonely – but I don't, because I have my two cats that always want to keep me company. No matter if I am feeling happy or grumpy, my cats always want to spend time with me.
Your Life Will Be Better in General
Next, your life will just be better in general! From helping to get you fit and moving, to have a cuddle buddy on the couch, your pet is there for you. The benefits of pets are truly immeasurable, there are so many of them! However, the LifeSpan.org site has put together a great article with the top five ways that pets make our lives better. You can read the article and see which ones apply to you and your pets.
I really love how my cats keep me on a schedule. The cats don't care that it's the weekend – they don't let me sleep in too late, they want their breakfast no later than 9AM! Also, they help remind me when it's bedtime, because I give them a cat treat each night when I go to bed. If I stay up too late, they will hop up on the counter and knock the treat container down. If I don't want to end up cleaning up treats off the kitchen floor, I had better get up and retrieve the container and give them a bedtime snack before they spill them all over. Thanks to my cats, my schedule is never off by more than an hour or so.
Want to Be Fit? Keep a Pet!
Also, keeping a dog will help you stay in shape. Playing with your dog and walking it, you will burn a lot of calories. On certain days when you want to skip training, you still need to do some exercise. You need to take your dog for a walk because he is likely to be standing at the door with a leash in his mouth. Just take good care of your dog, you can lose weight and stay healthy more easily. If you have a harness, you can also walk your cat or even rabbit! However, cats and small animals are not as eager to go for a walk as dogs are.
DealDash Can Help with Pet Supplies
Finally, since you love your animal, and know the benefits of pet ownership, you will want to get them a gift. DealDash knows how much people love their little buddies – and have a nice selection of pet supplies up for auction. Dog and cat food and water bowls, dog houses, and pet beds are just a few of the pet items you will find up for bid.
Thanks for Reading
I hope you now realize the benefits of pets. These benefits are just a few of the great things that will help you decide if now is the right time for you and your family to get a pet. I hope that you found this DealDash article on pets and their benefits helpful. If you have any tips for pets and their owners please share them below in a comment.
DealDash has auctions for pet supplies for dogs, cats, small animals, and birds. Visit now to check out the auctions. Have fun and happy bidding everyone!
This sponsored DealDash blog article was written by Dawn E, a mother of 3 who loves DealDash. Dawn was compensated for writing this article. Check out Dawn and her cats on Instagram! This blog is written by real DealDash customers. The opinions and advice shared here represent our customers' views and not those of the company.