DealDash Jewelry Makes a Great Gift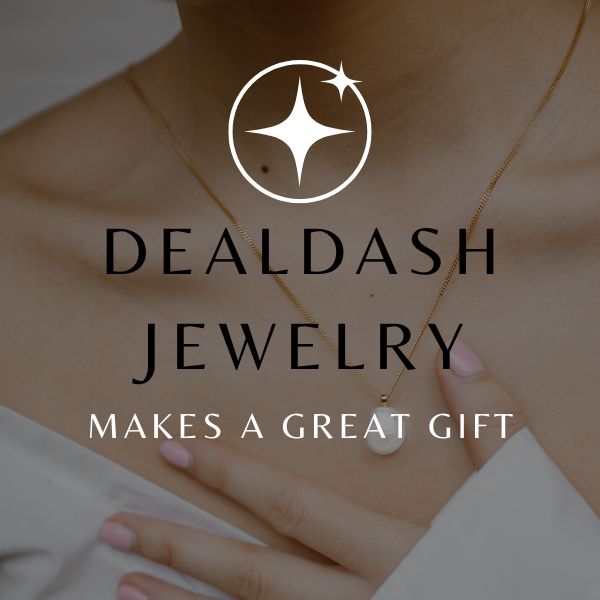 Still looking for a gift for someone special? Consider jewelry for big smiles on Christmas morning.
If you're looking for a unique and special gift for someone, consider DealDash jewelry. You can find some really beautiful pieces at great prices, and the recipient will love knowing that you went the extra mile to find something so thoughtful. Here are a few of our favorite picks and suggestions.
Why Jewelry Makes a Great Gift
When it comes to gifts, jewelry is a perfect choice. Not only is it elegant and timeless, but it also conveys an emotion that goes far beyond what words can express. It is this sentimentality that makes jewelry such a beloved gift. Whether you're gifting an extravagant diamond ring or a more simple piece like a dainty necklace, each piece is unique and thoughtfully chosen for the recipient. Gifting jewelry also gives you the opportunity to pick something special and possibly even custom-made that speaks directly to your loved ones' tastes and interests. Engraving a special message on the back of a charm or pendant can make it even more personal and meaningful for whomever you give it to. When presented in beautiful packaging, jewelry truly stands out as one of the best gifts around—a heartfelt reminder of how much the person means to you.
How to Find the Perfect Piece of Jewelry on DealDash
Shopping for jewelry can be an intimidating experience, and finding the perfect piece of jewelry at an affordable price can seem out of reach. Thankfully, DealDash is here to help! Whether you're shopping for a special occasion or just looking to surprise your loved one, DealDash has many beautiful pieces of jewelry to choose from. To get started, it's best to decide on the type of jewelry you're interested in – rings, earrings, necklaces, bracelets and more can all be found up for bid. Once you have this narrowed down, browse through the selection and find a few products that catch your eye. Then it's time to bid!
On DealDash you can bid on the items that you want in order to win them. And if you don't happen to win, you can always hit the "Buy It Now" BIN button. Once you choose to BIN, you can pay the posted price for the item. Once you have paid, you will receive all of the bids back that you used on that auction. You can use these bids again on a different item. With options like this, it couldn't be easier to find the perfect piece of jewelry within your budget. So if you've been wanting something special for yourself or someone else come explore what DealDash has available today!
Different Types of Jewelry Available on DealDash
For those looking to add a bit of sparkle to their gifts, DealDash has a wide selection of jewelry available. From statement necklaces and chunky cocktail rings to delicate studs and layered bracelets, DealDash has something for everyone. Whether you're in the market for some everyday pieces or something more elegant on special occasions, you'll be sure to find something that appeals to your giftee's style. Browse through timeless classics with classic silver and gold earrings, necklaces, and chokers. For those who prefer to gift something understated, there are subtle yet stylish options like minimalist pendant necklaces and delicate rings that are bound to give an effortless hint of luxury. With such a variety of pieces available on DealDash, you can easily find the perfect pieces for creating (or completing) any stunning look.
If you are still having trouble figuring out exactly what jewelry you would like to give as a gift, no problem! Check out the Love to Know site. You will find an excellent article with tips on how to become a pro at gifting jewelry.
Thanks for Reading
Jewelry is always a special and unique gift that can be treasured forever. If you're looking for jewelry specifically, DealDash has a wide variety of options to choose from. You can find rings, necklaces, bracelets, and even earrings on DealDash. No matter what your budget may be, or what type of jewelry you are looking for, there is something for everyone on DealDash. Will you be getting any jewelry for someone special this holiday season? Let us know down in the comments below. Thanks for reading, and happy bidding everyone!
This sponsored DealDash blog article was written by Dawn E, a mother of 3 who loves DealDash. Dawn was compensated for writing this article. Check out Dawn and her cats on Instagram! This blog is written by real DealDash customers. The opinions and advice shared here represent our customers' views and not those of the company.