Let's Decorate for the Holidays with DealDash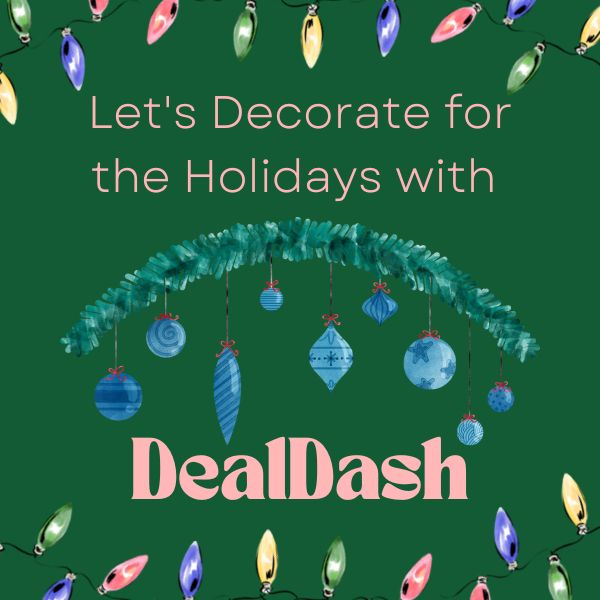 It's December, time to decorate! No matter how you like to decorate, make sure it's festive! It's a wonderful time of year.
Let's Decorate and Get into the Christmas Spirit
Christmas is a time for friends, family, and of course, festive decorations. There's something about stringing up lights and hanging garlands that just makes the season feel more special. If you're looking to get into the Christmas spirit, why not start by decorating your home? Adding a few simple touches can make a big difference. Put up a Christmas tree, string some lights around your windows, or hang a wreath on your door. You can even make your own decorations to add a personal touch. Whatever you do, don't be afraid to go all out. After all, it is the most wonderful time of the year! Read on for some decoration tips from DealDash.
Get Festive with Classic Holiday Decorations
There's no doubt that the holiday season is a busy time of year. Between shopping for gifts, attending parties, and preparing for family gatherings, it can be tough to find time to relax. However, taking a moment to decorate your home for the holidays can be a great way to slow down and enjoy the season. Whether you choose to hang a wreath on your front door, put up a tree, or simply hang some lights and ornaments, adding a few festive touches to your home can help you create lasting memories with your loved ones. So take some time out of your busy schedule to enjoy the holiday season by decking the halls of your home.
DealDash Helps You Decorate – Trees and Ornaments
You want your home to look its best, but you don't want to spend a fortune on decorations. That's where DealDash can help. With DealDash, you can find all the decorations you need to make your home look great. From trees of all sizes (4, 5, and 6′), to classic snowflake and fun faux food ornaments, DealDash has it all.
Thanks for Reading this Article About Holiday Decorating
This year, get into the Christmas spirit by decorating your home with festive decorations. Hang a wreath on your front door, put up a tree, and hang ornaments and lights. Add garland to staircases and mantles for extra holiday cheer. No matter how you choose to decorate, listen to classic Christmas music while you're decorating for an even better experience. Wondering what to listen to? Check out this festive holiday playlist from Glamour Magazine.
How are you going to decorate for the holidays this year? Let us know in the comments below. Have a great day, and happy bidding everyone!
This sponsored DealDash blog article was written by Dawn E, a mother of 3 who loves DealDash. Dawn was compensated for writing this article. Check out Dawn and her cats on Instagram! This blog is written by real DealDash customers. The opinions and advice shared here represent our customers' views and not those of the company.