DealDash Plays Family Games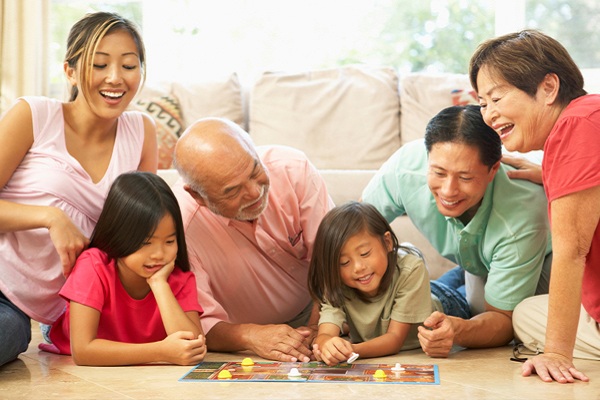 As summer turns into fall and the evenings start to get chilly, families are spending more time indoors now. After the homework is done, and dinner has been eaten, what is left to do? Games!
No matter if your family enjoys board games, card games, or video games – there's something for everyone when your family plays games together. Children as young as 4 can enjoy most games, especially if someone can help them with the reading if it's needed.
Some families do "Family game night" every week on a certain day, but when the weather is chilly and no one wants to go out in the evening, why not make every night "Family game night?" If you build a stockpile of fun games that last less than half an hour to play, why not? It brings the family together in a fun way, strengthens bonds, and can even spark conversation from even the most quiet child.
Here are some of my family's favorite games – keep in mind that in addition to the two adults there is an _almost_ 5-year-old, and an 8-year-old. There's also a baby, but he can't talk yet, so he's not able to play any sort of games yet – other than throwing Cheerios at my head, that is!
Card Games:
Board Games:
Candy Land
Memory
Chutes & Ladders
Other Games:
Tic Tac Toe
Word Searches
Video Games:
Bejeweled
Temple Run
Plants Vs. Zombies
Classic Mario
Classic Sonic
Classic Tetris
So you see, even if your family includes kids that are not reading yet, there are lots of fun games that you can still play together. The games I listed are just the tip of the iceberg. Once all of your children can read, the world of games really opens up and gets a lot more fun with so many more choices.
There are many fun family games that can be played on the Wii U. DealDash often has Wii U systems and games up for auction. Win your kids a Wii U on DealDash and be a hero. Just click right here to check out DealDash and see how much you can save. Good luck and happy bidding everyone!