5 Ways to Save Money on DealDash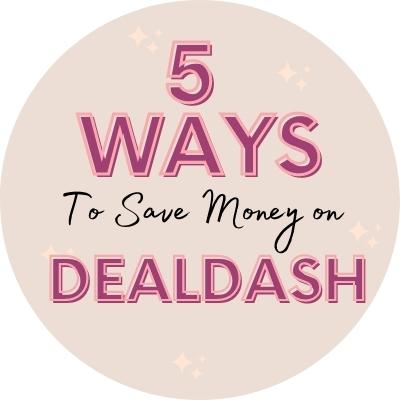 If you are a fan of DealDash, you already know that auctions are a great way to get a good deal and save money on items that you need or want. However, it can be easy to get overwhelmed with the number of auctions and the bidding on them. This is especially true when you are just starting out. In this blog post, we will discuss five ways you will save money when shopping on DealDash.
1 – Save Money With the Search Bar
Just for starters, one way to save money is by using the search bar. When you know what you are looking for, type it into the search bar and press enter. This will bring up all of the auctions that have that item for sale. By using the search bar and looking for what you really want, you can avoid spending time and money on auctions that do not have what you are looking for.
This is especially helpful when there are a lot of different auctions going on simultaneously. The search bar will help to quickly filter through the auctions and show you only the ones that meet your specific needs. This can save you a lot of time, as well.
2 – Bid on Multiple Items to Save Money
Next, another way to save money is by bidding on multiple items at once. Often on DealDash, there are multiple auctions going on at once for the same item. It might sound counter-intuitive at first, but by bidding on multiple auctions at once, you can end up saving money. Occasionally you might be surprised and win an auction with just a few bids. So it makes sense to toss on just a couple of bids (less than 10, to conserve bids) to see if there are many other bidders interested in the item.
If you win an auction with this strategy, you can simply stop bidding on the other identical items and let someone else win them. This way, you are not spending extra bids/money on an item that you do not need.
3 – Save Money Using Bookmark to Keep Track of Auctions
Third, if you find an auction that you are interested in, but do not want to bid on right away, you can add it to your Bookmark list. This way, you will not forget about the auction and you can bid on it closer to the end. Many of the items on DealDash have a "No Jumper" limit of $5, which means that you need to bid before the item reaches $5. However, some of them have a limit of $3, and occasionally there is no limit. So just be sure to check on what the No Jumper limit is before using this strategy.
4 – Save Money by Using the BIN Feature
Next, if you are looking for a popular item, take a look at DealDash before you go to the store and buy it. The absolute best part about bidding on DealDash, for me, is to be able to use the "Buy It Now" or "BIN" feature when not winning an auction. Let's face it – no one will win every auction they enter. However, by using the BIN feature, you can get back all of your bids if you don't win. BIN lets you pay the listed price for an item, and receive the item with free shipping, and the bids you used in the auction trying to win the item are returned to your account instantly. This way, you can try again to win a different auction without losing your bids.
5 – Save Money by Watching Auction to the End
Finally, when you are bidding on an auction, pay attention! Many people love the "BidBuddy" feature that DealDash offers that lets you place your bids and walk away. However, if you really want to win, be sure to check back often to be sure that you haven't run out of bids. Many times, if you stay and watch the auction until the end, you will end up adding more bids. Just think, if you hadn't stayed until the end, you might have lost the auction, even if you were willing to add just a few more bids.
Now that you have read these ways to save money on DealDash, are you interested in learning more frugal tips? Check out this article from the Millennial Money Woman with 46 tips for frugal living.
Thanks for Reading
Thanks so much for reading the newest article. I hope that it will help you win lots of auctions! No matter what you're shopping for, from a plot of land in Scotland to new kitchen equipment – DealDash has it! Visit now and save. Have a great day, and happy bidding everyone!
This sponsored DealDash blog article was written by Dawn E, a mother of 3 who loves DealDash. Dawn was compensated for writing this article. Check out Dawn and her cats on Instagram! This blog is written by real DealDash customers. The opinions and advice shared here represent our customers' views and not those of the company.