Fun Valentine's Ideas on DealDash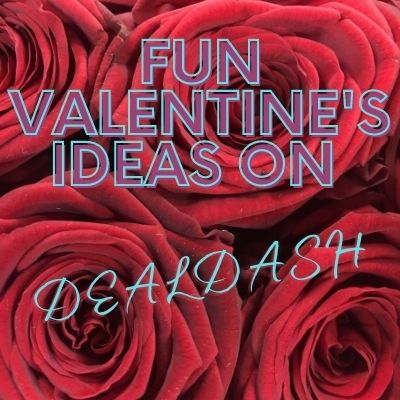 This Valentine's Day, get your sweetheart something they'll really love. Start now and you will have time to find an amazing gift! Here are some Valentine's ideas from DealDash that might work well for someone like you.
We all know that Valentine's Day is just around the corner, which means it's time to get creative when thinking of what present will make your loved one feel most appreciated. There are so many options available! From jewelry or clothing pieces- anything can be fashioned into an amazing token for this special day. Simply take some extra effort into thinking outside both traditional boundaries and their personal tastes too. Who knows? They might even like something that isn't on anyone else's radar. The best part about these thoughtful presents is rather than buying them off store shelves at high prices, you can find them on DealDash. Read on for some fun and unique suggestions.
Super Unique Valentine's Ideas on DealDash
First off, just to start, why not go unique this year? If you've been looking for a great way to get something special for your significant other, then think unique and creative. When planning this year, think about your partner, and what they really love, not just something that's "romantic".
Does your other half love to take photos, but doesn't want to carry around a big, bulky DSLR camera? You will find a 7-in-1 smartphone lens kit. This premium quality lens kit will give you the power to turn any photo into a work of art. The special adapter ensures that your standard phone camera can now take professional-looking shots, no matter what device it's on! iPhone, Android, no matter what you have, this lens kit will clip on and make your photos look awesome. Find it on DealDash, along with these other unique ideas:
45 quart cooler for campers, hunters, and fishermen
Retro-style popcorn machine
4K dash cam
Stuffed sloth
Valentine's Ideas: A Trip
Next, why not take your love on a special trip? Love is in the air, so why not celebrate it with a fun and different Valentine's Day present? A surprise journey can be just what you're looking for. If there are nearby wine vineyards or places that offer tours of breweries and candy factories then this might provide an experience your companion would enjoy! What better way to show how much they mean than giving them something they'll never forget? DealDash can help with this! You will find all sorts of trips such as to Florida and even Maui, Hawaii! The Country Living website has an article with 30 of the best Valentine's ideas for getaways in the USA. Check it out!
Thanks for Reading
Thanks so much for reading the new blog with Valentine's ideas for this year. It's important to remember that everyone shows their love in different ways. Some prefer gifts while others like quality time and adventures together. Other methods include cooking or baking something nice as well as doing chores without being asked first! Whatever way you choose, make sure it comes from the heart so they'll know just how love is in the air.
I hope that you found this article with Valentine's ideas helpful. Remember, whether you're in the market for Valentine's trips, presents, or more, you will find them on DealDash. Shop for camera lens kits, vacations, and romantic artwork. Visit now and see all of the new items available. Have a great time on DealDash, and happy bidding everyone!
This sponsored DealDash blog article was written by Dawn E, a mother of 3 who loves DealDash. Dawn was compensated for writing this article. Check out Dawn and her cats on Instagram! This blog is written by real DealDash customers. The opinions and advice shared here represent our customers' views and not those of the company.