Welcome to Autumn! There are lots of great things coming this season, and it's still nice enough outside to do activities. Here are some ideas to keep you busy, from DealDash.
Fall is my absolute favorite time of year. There are so many great things to look forward to such as trick or treating and Thanksgiving, not to mention Black Friday shopping! However, since the weather is still nice out, and it's still light into the early evenings, why not go outside? Here are some things to consider doing this Autumn.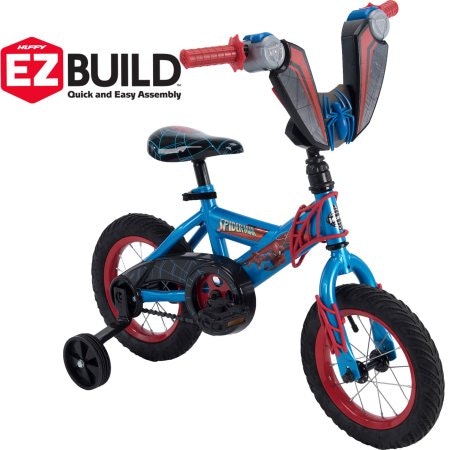 Bike Riding as a Family
It doesn't matter if you are a family of just you and your dog, or a big family with 6 kids, bike riding with the family is fun! You can ride in your own neighborhood, on a bike path, or if you have small kids you can just ride around in a park. If you're looking for bikes for the whole family, from small kids to mom and dad, just check DealDash. They have all of the bikes that you are looking for. Just click here to check them out.

Yoga is Fun and Healthy
Fall is an excellent time to take up yoga. It is a wonderful hobby to have because it's both fun to do and also quite healthy for your body and mind. You can do yoga either indoors or outside, and all you need is some comfortable clothing, a mat, and a water bottle. When you first get started you might want to either go to a class or watch videos online. However, when you have learned a few poses then you can do yoga anywhere. DealDash has all of the basic things that you need to get started. Just click this link to check them out.
Enjoy Nature
Now is about the time that the leaves begin to change color and fall – at least around here in New England! Autumn is an excellent time to enjoy nature. Even if your leaves haven't started to change yet it's still a great time to take a nature walk. You can take a leisurely walk in the park, or take a more strenuous hike in the woods. Fall is an excellent time to be outdoors, it's your last chance to be outside with just a hoodie on before you have to drag out your winter jacket. Enjoy the cool, crisp weather while it lasts!
Thanks for Reading
So keep these tips in mind when you are looking to enjoy a few activities in the Autumn. There are many wonderful things to do indoors and out during this glorious season.
Thanks so much for reading this DealDash article on Autumn activities. Don't forget to check in here on DealDash Reviewed often for new articles. Also read our sister blog, DealDash Tips. We love to hear from our readers, so leave us a comment.
Do you need gear for yoga or biking? Go check DealDash for bikes and yoga mats. DealDash has the items that you need for Fall. Visit DealDash now to see how much you can save. Have a great time on DealDash and happy bidding everyone! 
This sponsored DealDash blog article was written by Dawn E, a mother of 3 who loves DealDash. Dawn was compensated for writing this article. This blog is written by real DealDash customers. The opinions and advice shared here represent our customers' views and not those of the company. Read even more on DealDashTips.com, or on her own blog, DawnBlogtopus.