MORE DealDash Budget Tips for Frugal Road Trips
School will be out in a few weeks, and it's a great time to plan a road trip. Here are some tips from DealDash to stay on budget and have fun.
Everyone needs a break once and awhile, and with summer coming up it is the perfect time to take a trip. Instead of taking the average train or airplane, you should stick to your family car. A road trip will allow you to create a trip of a lifetime. You would also see the country and the beautiful scenery at a slower pace.  Going on a road trip does not have to be expensive. Here are some tips to help you budget for a road trip, from your friends at DealDash.
Plan Your Route
Planning your route is the first step to take when budgeting for a road trip. You need to be aware of which roads you are going to be taking, rest stops, and how many days it would take. Once you are aware of the time, you can start budgeting for gas, food, and for where you will be staying.  You can use different trip planning websites such as AAA Trip Tik or Yahoo Trip Planner. You can also try googling a few things that you definitely want to see on your trip, and then make a route based off of that. It's up to you when you take a road trip.
How Much Should You Budget for Gas?
You cannot leave gas out of your budget when you are planning a road trip. It is best to use a fuel calculator such as the AAA Fuel Calculator. There are some steps that you can take to save money on gas such as packing lightly which will save you mileage, have your tires properly inflated and download a smartphone app to find the cheapest gas. Another suggestion is to get gas at your local wholesale store if it has a gas station attached. My local wholesale store typically has gas that is .10-.20 per gallon than the surrounding stations. That might not sound like much, but it definitely adds up when you are getting $40 of gas!
Budget Your Food
Besides gas in the car, having a lot of food on a road trip is very important. You should pack filling foods such as healthy snacks like granola bars, crackers, and peanuts. Avoid buying food that is messy and will spoil.  Don't buy snacks at a local gas station. You will stay on your road trip budget if you pack your drinks and snacks ahead of time. You also don't need to buy the fancy pre-popped popcorn! Just pop a bag of popcorn yourself before you leave home and distribute it into brown lunch bags for everyone. It's fun, low calorie, and not messy as long as you don't get the "movie theater butter" version.
Thanks for Reading
Going on a road trip is a rewarding experience, and these tips will help you create wonderful and lasting memories. Remember to stay safe and alert on the roads, and enjoy the scenery on your unforgettable adventure.
Thanks so much for reading this DealDash article on more budget road trip tips. Don't forget to check back every day for new articles here. Also read our sister blog, DealDash Tips. We love to hear from our readers, just leave a comment down below.
What do you need for your trip? Go check DealDash for coolers and luggage. DealDash has all of the road trip things that you need. Visit DealDash now to see how much you can save. Have a great time on DealDash and happy bidding everyone!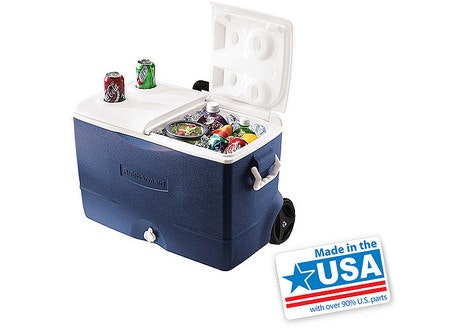 This sponsored DealDash blog article was written by Dawn E, a mother of 3 who loves DealDash. Dawn was compensated for writing this article. This blog is written by real DealDash customers. The opinions and advice shared here represent our customers' views and not those of the company. Read even more on DealDashTips.com, or on her own blog, DawnBlogtopus.